Becoming the master of your wellbeing is THE ART OF HEALTH
Main Menu: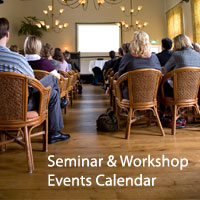 Specialist Treatments
Groundbreaking Services
The Art of Health offers cutting edge information and strategies for understanding the workings of the human mind and body. Consultations, Seminars, Online Teleseminars, Free Advice and Inspiration helping you to reunite body, mind and spirit...

Mickel Therapy
Mickel Therapy is a specialist talking therapy designed to identify the cause of chronic conditions such as anxiety, insomnia, chronic fatigue, adrenal exhaustion, fibromyalgia, stress and depression. Plus it gives you the tools to heal...

Qi Gong and Meditation
Qi Gong and meditation calm the mind, relax the body, increase flexibility, improve focus, prevent and heal illness. The gentle exercises are simple, effective and easy to learn...

Newsletter Sign Up
Keep up to date with Art of Health events
Contact Art of Health:
021 410 633 / 09 833 6553
info "at" artofhealth.co.nz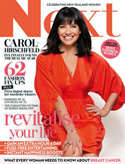 Nominee Woman of the Year 2011
by NEXT Magazine for innovations
and contribution in health and science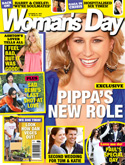 Qi Gong makes it to the mainsteam
in Womans Day Magazine



Global Health Telesummit 2011: revolutionary solutions for chronic illness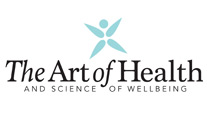 Please note the live event is now over and is available as an
online audio series and / or hard copy audio CD. Details here.
Chronic Fatigue, Fibromyalgia and Adrenal Exhaustion Recovery Telesummit
A beyond-the-medical approach to chronic illness recovery:
a new paradigm in healthcare
10 world experts share solutions for chronic illness recovery
Kim Knight, Director of the Art of Health,
introduces the Global Health Telesummit 2011...
Try before you buy
Scroll down the page to receive a free teleseminar
and free 'taster' recordings from each presenter

What people say about this event:
"I was lucky to come across these teleseminars – I was so wrapped. Thanks for your wonderful contribution and all your work that you have done in getting all of this together – it is a tremendous effort in opening up more awareness to CFS and FM etc". KG, Australia
"Can I just say that this teleseminar is just so wonderful Kim. You are such an inspiration, and your words will give so much hope to others who find themselves on long journeys, especially from CFS/ME. Thankyou. For those of us that feel a bit stuck, it will give us so many new ideas to follow." Carole, UK
Do you want you life back?
Are you feeling frustrated after years of illness?
Have you tried heaps of approaches that have not worked?
Are you looking for new insights, new information, a new perspective?
Kim Knight, Director of the Art of Health, was sick for 15 years with clinical depression, chronic fatigue, low thyroid, anxiety and more. Over a period of 20 years she tried over 140 different therapies and natural health approaches, finally discovering core reasons for illness and effective ways to recover health.
In this multi seminar event you will hear 10 world experts in chronic illness recovery sharing their findings on how to recover from chronic illness without medication. These experts all have tried and tested methods, revolutionary approaches and proven results. If you really want solutions to your health condition, you may well find them here.
"Thanks so much for running this - it's so important for those of us running businesses and homes and coping with chronic illness on a daily basis. I've not seen anything like this - a fabulous initiative. Thanks!" Kate Cobb, Development Coach and Consultant, Moving Forward, Australia
Health Statistics
Here are some perhaps shocking facts and statistics on chronic (long-term) illness:
2 out 3 adults and 1 in 3 children in New Zealand have been officially diagnosed by a GP with a chronic (long-term) health condition and it is estimated there are many more undiagnosed (Health Navigator NZ)
Chronic pain — back pain, head pain, neck pain, abdominal pain, joint pain, pelvic pain, pain from fibromyalgia, pain from irritable bowel syndrome and any pain that persists beyond six months or the "normal" recovery time — costs Canada an estimated $6 billion a year in direct health-care costs, as well as an estimated $37 billion a year in lost productivity (Vancouver Sun)
The increasing impact of long-term health conditions (ie, those expected to last 6 months or more such as heart disease, asthma, lung disease, arthritis, depression, diabetes and cancer) on acute services is creating escalating health costs and overloaded hospitals. (Health Navigator NZ)
78% of current health dollars are spent on managing long term conditions – this is escalating with the bulge in aging population. (Health Navigator NZ)
There are currently 40 million IBS sufferers in America (USA Today)
GPs are struggling to keep up with the growing health crisis and are seeking alternative solutions (Health Navigator NZ)
So, what can we do about this?
There are many therapists specializing in the RESOLUTION rather than just the MANAGEMENT, of chronic illness. 'Management' of chronic illness implies it is likely to continue ad infinitum or a long time, whereas 'resolution' implies there are answers and solutions, ie, recovery is possible and likely.
A number of these experts have come together from around the world to bring you this ground-breaking global health telesummit:
Chronic Fatigue Audio Series
This 12 seminar series features a number of leading-edge experts in the field of mind-body medicine and natural health. Each of our experts has spent considerable time and energy researching and successfully implementing cutting-edge strategies for recovery from chronic illness using the innate wisdom and intelligence of the human mind and body.
"Brilliant Kim – I am very impressed with how clear this is - focused and to the point" David Holden, Naturopath
"Thanks again, Kim, you've done such a fantastic job with this.......
I think this is just the beginning?" Kyle Davies, Psychologist and NLP Practitioner
"A big thank you to you for putting together a fantastic
teleseminar series. I have gained a lot from the experience - hope
and inspiration galore!" Renee, Australia
"Keep up the great work you do. You're a star" Colin, Europe
Health Conditions covered
Conditions which are focused on during this telesummit series include:
Chronic fatigue, Adrenal Exhaustion and Burnout
Fibromyalgia, Lupus and Rheumatism
Irritable Bowel Syndrome
Depression, Anxiety and Stress
and more
"Thanks for putting on the teleseminar.
Its even better than I'd hoped". AM, Australia
Who is this event for?
The following people are likely to find this event useful and interesting:
Individuals struggling to find answers and solutions to chronic health problems, in particular chronic fatigue, fibromyalgia, irritable bowel, digestive disorders, anxiety, depression... but to be honest any chronic health condition!

Why is that? Because symptoms are just the end result, your own body's way of getting your attention. So, no matter the symptoms or condition (and a condition is just a label for a group of symptoms), you can start to identify the underlying cause... and resolve it.


Natural health therapists interested in expanding your knowledge and awareness in health


Medical professionals interested in understanding the deeper meaning and causes of illness and new approaches to healthcare
"I am really enjoying the teleseminar, it is so interesting" S.E. UK
"You have done such great work with these seminars. Congratulations!".
Dr Katka Novakova, Medical Doctor
What will you gain by attending?
During this teleseminar series you will learn:
The deeper meaning and causes of chronic illness
The role of the mind and emotions in creating disease
The impact of the environment in creating illness
How illness is a call to action and the valuable lessons and gems it can teach us
How symptoms are never a mistake and how to interpret your symptoms
Different approaches to recovering from chronic health conditions so that you find what is right for you
How you can take control of your health and no longer need to fear illness
And much, much more
"I just want to say how wonderful this teleseminar has been for all of us isolated CFS patients who have been invalidated for so long by the medical profession". Carol, London
Telesummit Details
Global Health Telesummit 2011

A beyond-the-medical approach to chronic illness - a new paradigm in healthcare

· 10 world experts
· 12 teleseminars
· 20 hours of cutting-edge information and advice

Kim Knight, Director of the Art of Health will be speaking with 9 experts who offer proven, cutting-edge solutions for chronic illness.

The series includes:
7 x 90 minute teleseminars with experts on chronic illness
5 x 90 minute bonus teleseminars with 3 more experts
Over 20 hours of cutting-edge information and advice
MP3 recordings of the seminars for you to download and keep
CD recordings if you choose to buy this option
"I've been enjoying listening to you interviewing all the presenters and feeding myself with their great experience and passion in their different fields. Thanks so much for your part in putting the teleseminar on for us, makes everything "not so scary". SB, New Zealand
Free Audio Tasters of the teleseminars
Listen to excerpts from the teleseminars - 'try before you buy!!'
Nikki Gratrix, CFS Expert

In this clip Nikki talks about the 8 different types of fatigue we can experience.

Listen to a 5 minute taster of Niki Gratrix's class

Kim Knight, Emotional Intelligence Expert

In this clip Kim Knight talks about how 'doing' too much upsets the delicate balance of life, and how the drive to 'do' masks the fear of being / feeling and is often an unconscious seeking of approval and love.

Listen to the 5 minute taster with Kim Knight

Kim Knight, Emotional Intelligence Expert

In this clip Kim talks about how negative emotions can rewire the cells into a state of disease, and gives a simple explanation of quantum physics.

Listen to the 5 minute taster with Kim Knight

David Holden, Naturopath

In this clip David talks about xenobiotic testing for chemical toxicity, sharing the latest technologies for clearing the frequencies of toxins from the body.

Listen to the 5 minute taster with David Holden

Dr David Mickel, medical doctor

In this clip Dr Mickel talks about why we have to learn to say no and put ourselves first if we are to return to health and prevent further illness.

Listen to the 5 minute taster with Dr Mickel

Kyle Davies, Metaphysician

Why, if we want to understand the real causes of illness, we need to understand both the human AND Soul perspective of what is happening.

Listen to the 5 minute taster with Kyle Davies

Kyle Davies, Metaphysician

What does 'losing one's mind' really mean? Could it be part of a spiritual awakening process? As we embody our soul, we start to lose our normal sense of identity...

Listen to the 5 minute taster with Kyle Davies

Dr Katka Novakova

Dr Katka talks about the effects of medication, in particular anti-depressants and antibiotics, have on the body

Listen to the 5 minute taster with Dr Novakova

Panel of Experts
Introductory Seminar
with Kim Knight and Dr Robin Kelly
Dr Robin Kelly (New Zealand)

Medical doctor and acupuncturist

Kim Knight (New Zealand)

Chronic illness recovery specialist
During this first seminar Kim Knight, creator of Global Health Telesummits, and Dr Robin Kelly, a medical doctor, discuss new approaches to recovering from chronic illness.
Dr Kelly has 35 years experience working with chronic illnesses. He experienced 10 years of chronic fatigue himself, and therefore knows first-hand the frustrations of not being understood by those who have not gone through this debilitating illness.
Kim also experienced 15 years of chronic fatigue and clinical depression, and brought herself back to health without medication by investigating the true causes of these conditions.
Both Kim and Dr Kelly have the skills and perspective of being both being western and traditional Chinese medical practitioners: whilst Dr Kelly is a medical doctor and acupuncturist, Kim has qualifications in several cutting-edge natural health modalities, including Mickel Therapy and Moativational Medicine, and is also a trained Qi Gong instructor and meditation teacher.
"I found the Robin Kelly interview full of helpful 'nuggets' and realised the seminars were not necesarily just about learning about other therapies but also about support and helpful tips." KD, Auckland

Register and listen to the replay for free here:
"Thank you for a truly wonderful teleseminar series. I have learned so much and already feel that it has helped me take a big step forward on the path to recovery". MD

Panel of Experts
Niki Gratrix (UK)

Niki Gratrix - Nutritional Therapist and CFS/ME expert
In this seminar Niki helps you understand:
· the 4 main types of physical fatigue and 4 main types of psycho-emotional fatigue
· How chronic fatigue can be an awakening process
· How to consciously co-create with your Higher Self
· The Compassionate / Acceptance / Integrated Breathing exercise
· The results of her clinical trial on physical and psychological approaches to recovery
and much more
Guided Exercise:
During this seminar, Niki guides listeners through her 'Conscious Breath of Integration Process' to gain access to their Higher Self. This allows you to start to access states of unconditional acceptance and expanded awareness.
About Niki
Niki Gratrix is a leading Nutritional Therapist and Integral Practitioner based in the UK. She specializes in treating CFS/ME, Burnout and stress-related conditions.
For the last 6 years Niki has conducted over 7000 consultations with CFS/ME patients working with patients from both a physical and psychological perspective. In this teleseminar she will bring her knowledge and insight to empower patients in their recovery process.
Niki started her natural therapy career training in NLP (Neuro-linguistic Programming), hypnotherapy and time-line therapy. She is a fully qualified Yoga Instructor and Personal Fitness Trainer, and completed a Nutritional Therapy Diploma at the Institute for Optimum Nutrition. She is recently completed training in Autonomic Reponse Testing (ART) a form of applied kinesiology, and Mental Field Therapy (MFT)an energy medicine technique similar to the Emotional Freedom Technique (EFT).

In 2005 she co-founded The Optimum Health Clinic which specializes in treating CFS/ME and related illnesses using both psychology and physical treatments. The clinic became one of the largest complementary and alternative clinic in the UK and in 2009 won the industry award for Outstanding Practice, awarded by CAM Magazine – the specialist practitioner magazine for Complementary and Alternative Medicine. During her time at the clinic she completed over seven thousand patient consultations.

Niki left the clinic in January 2010 to further her career as an independent expert in CFS/ME and related illnesses.


David Holden (New Zealand)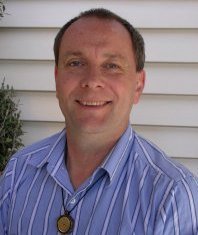 David Holden - Naturopath, Iridologist, Biochemist
In this seminar David will help you discover:
If you have ADRENAL FATIGUE and if it is one of the primary drivers of your condition
What you need to do NOW to heal your stress & burn out caused by ADRENAL FATIGUE from poor lifestyle, diet, sleep and lack of proper exercise with time proven therapies that really work – no bullshit folks!
If you need specific XENOBIOTIC TESTING or not to determine if these are one of the causes of your condition (common in 90% of cases of CFS and Fibromyalgia)
What you need to do to CLEAR & DETOX these chemicals out of your system allowing your body / mind to return to full health over time
How to recognise the signs of MENTAL & EMOTIONAL HEALTH that could be making you worse and what to do about them
A sense of empowerment that you are in the DRIVERS SEAT and control your own destiny not someone else outside of yourself
Lifestyle methods and techniques that restore your life back to balance and harmony CREATING HEALTH over the LONG TERM
A simple test & questionnaire to determine if David's therapy can help you
About David
David Holden is one of New Zealand's leading naturopaths and is a Chartered Natural Medicine Practitioner registered with the New Zealand Charter of Health Practitioners.
David has qualifications in the following holistic natural health modalities: Naturopath, Nutritional BioChemist, Hemaview Technologist, Master Sclerologist, Clinical Iridologist.
David has had 25 years full time clinical experience dealing with difficult to treat conditions that baffle most doctors and has a specific focus in 2 key areas; Stress, Adrenal Fatigue and its manifestations which include specifically Fibromyalgia & Chronic Fatigue Syndrome (when it is full blown) and all forms of Cancer Support. David originally trained as a Scientist (double majored in Microbiology & BioChemistry) before leaving an orthodox medical science career and re-training in 3 countries (NZ, Australia & USA) spanning 12 years gaining 5 internationally recognised qualifications in several key areas of Natural Medicine (Naturopathy, Nutritional BioChemistry, Advanced Iridology & Sclerology, Life Extension Technologies, Applied Lymphology, Metaphysical Healing).
As a result David is well qualified and experienced to HELP YOU BACK to HEALTH & WELLNESS as quickly as you want to go there, given that some therapies take time and patience to kick in if you have suffered from a chronic illness for decades. Real healing takes time and lifestyle modifications – it doesn't come in a bottle overnight!
David's approach has several components:
He treats CAUSES not just symptoms
He focus on LIFESTYLE change as the main driver for chronic disease
He teaches about HEALTHY DIET, CORRECT EXERCISE, HEALTHY SLEEP and what you need to do to get well PERMANENTLY
He EDUCATES patients on how to live in harmony with natures laws so they can help HEAL THEMSELVES rather than just get by with "pharmaceutical band aiding"
He gives a MONEY BACK GUARANTEE if you follow his advice to the letter you will see improvements in your health condition over time as evidenced by specific scientific tests
He helps you to FEEL YOU ARE WINNING the battle with your health to LONG TERM recovery by EMPOWERING you with knowledge and wisdom gained from decades of experience helping people just like you . . .


Dr David Mickel MRCGP (UK)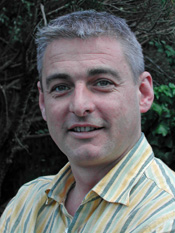 David Mickel, medical doctor, Eriksonian Therapist and founder of Mickel Therapy
During this teleseminar with David you will learn:
Why the body creates symptoms
How a virus may not be the cause of chronic fatigue
The role the hypothalamus plays in illness and health
How emotions are created without thought
The 3 'A's of healing
The 3 Keys to Health
The 4 core groups of emotions
The 3 actions or choices we have to manage emotions
Our 'Energy Matrix' as an energetic blueprint and its role in our wellbeing
How illness can be an 'energy disorder' and block of emotional energy
How emotions re-wire the body into a state of disease
What is going on if you are experiencing symptoms of depression
The true meaning behind the symptoms of irritable bowel and cystitis
and much more
Guided Exercise:
During the seminar Dr Mickel leads an exercise to teach you how to reconnect with your body, its sensations and the true meaning behind these sensations. Understanding and mastering this process is the first step to wellbeing
About Dr Mickel
Dr Mickel is the founder of the revolutionary Mickel Therapy technique, a leading edge talking based treatment for 'Energy Disorders' including CFS, Post Viral Fatigue, ME, Fibromyalgia, Irritable Bowel Syndrome, as well as other common conditions and symptoms including anxiety, depression and migraines.
Mickel Therapy's hypothesis is that symptoms of CFS/M.E and Fibromyalgia are a result of a dysfunctional hypothalamus gland, termed rather loosely 'Hypothalamitis'. This refers to the apparent failure of the feedback mechanisms that are designed to lead the hypothalamus gland to alter its neuro-chemical signals through the Pituitary-Adrenal Axis and the Autonomic Nervous System through the lateral medulla. This simplified model served the development of the Mickel Therapy process very well considering the success of the treatment since 1999 in over 2000 cases.
Mickel Therapy is a process that involves identifying and rectifying the cause of symptoms rather than working directly on symptoms. It is not 'passive healthcare' and does require the involvement of patients in the process.
DR DAVID MICKEL qualified as a Medical Doctor in 1992 before going on to specialize in General Practice in 1996.
He developed an interest in CFS/ME and Fibromyalgia during this time and became frustrated by the lack of success of conventional and alternative treatments for these conditions. He spent a number of years researching and experimenting with a variety of approaches and methods until he finally developed the process of treatment now known as Mickel Therapy®.
He founded the organisation Mickel Health Initiatives Ltd with the aim of offering high quality treatment and education in the theories and processes that he and his team have developed and evolved over recent years. He currently provides a private therapy service in Scotland treating CFS/ME and Fibromyalgia and other 'Energy Disorders' such as IBS, Anxiety and Depression.
Dr Mickel currently splits his time between working as a Mickel Therapist and ER doctor / GP.
Dr Mickel is the author of the book: "Chronic Fatigue, Fibromyalgia - the long awaited cure"

In his words: "The purpose of this book is to share my findings in treating the conditions of Chronic Fatigue Syndrome, ME and Fibromyalgia. The result of the treatment is very exciting and will bring hope to the many who suffer these conditions.

I am hopeful that what is written in the following will be informative to sufferers, their family and professionals alike.

A great deal of scepticism and misleading information has been written in this field and I am hopeful that at least some of this can be put to rest". Read an extract from his book






Kyle Davies (UK)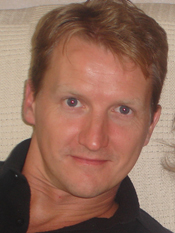 Kyle Davies, Chartered Psychologist, Ericksonian Psychotherapist, NLP, TFT, CBT counsellor
During this seminar with Kyle you will learn:
The connection between metaphysics/spirituality and health
How adn why energetic blockages create symptoms of disease, and what causes these energetic blockages
What needs to happens to unblock and create a Flow State
How illness is often a spiritual awakening and learning to integrate an influx of Soul energy can create symptoms
The 5 'C's of healing
How the current evolution of humanity is speeding up and affecting people's health
The 3 levels of how interaction with our environment which create illness
The role of creativity in healing
and much more
Guided Exercises:
During the seminar Kyle talks listeners through two exercises:
an exercise to help make decisions with ease from the heart
a simple exercise to begin to consciously unblock and connect with Soul Energy
About Kyle
KYLE DAVIES is the founder and Managing Director of Metaphysical Health Ltd, an organisation set up to teach self-healing through empowerment specifically for chronic health conditions.
Our teachings bridge the gap between health and science with metaphysics and spirituality.
We draw on scientific 'truths' while opening up to esoteric knowledge. The aim is to facilitate human empowerment, helping people to open up to who they really are, and to move towards living in the fullest expression of the self – this is the path to health and wellness.
Kyle originally qualified as a Chartered Psychologist following completion of a BSc in Psychology, and an MPhil in Applied Psychology. He then spent 10 years as a Psychologist in Management Consulting where he worked with broad range of clients from government agencies to blue chip organisations and SMEs. In the late 1990s, Kyle established a private practice offering Brief Therapy, which incorporated an eclectic mix of Ericksonian Psychotherapy, NLP, Thought Field Therapy, Cognitive Behavioural Therapy and counselling. The focus was treating sufferers of anxiety, panic disorder, chronic depression ad Irritable Bowel Syndrome.

In 2002 Kyle began working with Dr David Mickel and focused on treating sufferers of ME, CFS, Fibromyalgia. He has successfully treated hundreds of cases and provided extensive supervision to Mickel Therapy practitioners.

More recently, Kyle has focused his attention to investigating the links between science and spirituality, mind-body therapy and vibrational healing, to see how these can be harnessed to overcome chronic disease states. Kyle's work has taken him to various countries to speak about metaphysical healing and he has worked with hundreds of clients facilitating their healing from chronic health conditions. It is on this journey that he continues to develop, innovate and play in expanded consciousness with the aim of facilitating empowerment, health and wellness.


Richard Flook (Canada)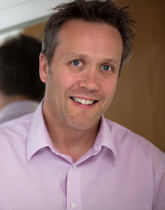 Richard Flook, NLP practitioner and founder of Meta Medicine
During this seminar Richard helps you understand:
How to establish the multiple root causes of Chronic fatigue and/or fibromyalgia
How knowing the exact stressful event assists any trained energetic practitioner in helping the client heal these conflicts
Provide an exact road map of what to clear, which speeds up the recovery of the disease for one getting them back to wellness ASAP
Explain how symptoms following any treatment: these symptoms can seem as if the treatment is making you feel worse when in reality the opposite is true
The overall understanding of symptoms and why they occur can

About Richard
Richard Flook is a Master META Medicine Trainer and Health Coach, Master NLP Coach and Author of the book "Why Am I Sick, What's really wrong and how you can solve it using META-Medicine".
Richard played an instrumental part in the development of META Medicine Training Courses and he brings 20+ years of experience and knowledge into the field of META Medicine and Integrative Health Coaching. His vision for growth in these fields lead him to develop the first online META Medicine Course Trainings for META Medicine including courses for META Medicine Introduction, Practitioner/Health Coach Certification, Master META Medicine Health Coach, and EFT and META Medicine.

In 2011 he founded the International Why Am I Sick Association (IWAISA). Richard is the President of IWAISA.
A pioneer of accelerated and advanced learning techniques and one of the most skilled practitioners of META-Medicine and NLP, Richard gets incredible results with terminal cancer clients, as well as those with everyday issues.
Since early childhood, after the divorce of his parents and subsequent death of his mother from metastasised breast cancer, Richard had felt a deep compulsion to find an answer as to why this disease struck down the most important person in his life.
In 2004 he had a chance meeting with Johannes Fisslinger, the president of the International META-Medicine® Association, which gave him the opportunity to study and teach this material. Richard and Johannes, along with a skilled team of medical doctors and experts, brought META-Medicine® into the international arena. Today, META-Medicine® is practiced worldwide
.
Richard is the co-author of the book: Why am I sick? What's REALLY wrong and how you can solve it using META-Medicine®

In this book he tackles the challenging questions of why cancers develop, how depression is caused by multiple shocks, how allergies start, why mass vaccination is not the answer and how our present way of treating disease is in desperate need of updating.

This book is aimed at anyone interested in health. It will challenge your present belief system about disease and at the same time answer your questions as to 'Why am I sick?' and what you can do about it. From a common cold or a skin rash to some of the most debilitating sicknesses, find the answers to why you are sick and how you can solve it.

Mel Abbott (New Zealand)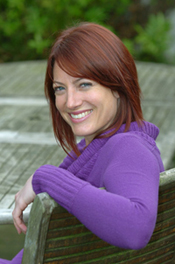 Mel Abbott - Lightening Therapist, NLP practitioner, Hypnotherapist
During this seminar Mel shares:
Her own incredible journey from Invalid to full health
The Lightning Process - a three day course based on the science of mind-body interaction.

The physiology of imbalance throughout the systems in the body and the Stress Response

How thoughts, beliefs, feelings and habits can exacerbate the imbalance of the body systems

How to prepare yourself mentally and emotionally for returning to full health
Guided Exercises:
On this seminar Mel teaches listeners two exercises:
a simple self-hypnosis technique to reduce their own stress response which allows their body to start to re-establish balance and health.


a technique to change the way that they feel towards a person, place or situation in their life that causes them stress. Having the ability to change the way we feel empowers people to feel more in control in their life and creates further balance to our body systems.
About Mel
Mel Abbott, founder of Empower Therapies, is a specialist in mind-body therapies and the first Lightning Process Practitioner to be based in New Zealand. She qualified in the UK as an NLP Master Practitioner, Hypnotherapist, Life Coach and Lightning Process Practitioner and has returned home to New Zealand to ensure that these great techniques are available to all New Zealanders.
"My main philosophy is that the mind and body interact constantly and everyone has the capacity to use their mind to affect their body. Giving people mind-body tools is a fast and effective way to empower people to create a healthy and happy life."
The Lightning Process has an outstanding track record. A study of 1300 people last year showed that 81.3% reported no longer having the issue they came with. A further study of 4000 people showed Lightning Process to be the most effective treatment for Chronic Fatigue Syndrome out of 17 treatments compared.
Mel had a personal journey through 11 years of Chronic Fatigue Syndrome (on an Invalid's Benefit), which resolved through using the very powerful techniques which she now practices.
Mel has a degree in Psychology and a Diploma in Clinical Hypnotherapy, Neuro-Linguistic Programming (NLP) and Life Coaching. She is a Certified NLP Master Practitioner and a Licensed Lightning Process Practitioner. Doing most of her training in the UK meant that she had the privilege of being trained by World Leaders in the field.

PLUS THREE BONUS SESSIONS!
Kim Knight (New Zealand)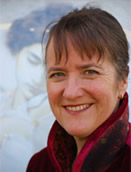 Kim Knight - Energy Psychology, Emotional Intelligence and De-stress Specialist
During this seminar Kim explains:
The emotional causations of illness and how to clear emotions to reduce pain
How traumatic events create an emotional charge which gets locked in the cells and eventually builds up to create pain and symptoms
How limiting and unconscious beliefs are created as a result of trauma, and what we need to do to uncreate the beliefs
How disempowering behaviours result from limiting beliefs and how we can change these habits into empowering ones and therebye get positive results in our life
What happens when we do not feel unconditionally loved as children and how this can set up disease in later life
The 3 levels of communication which the body intelligence uses to keep us healthy, happy and safe
Our 4 different intelligence systems
The role of stress in creating disease (dis-ease)
The difference between cellular function and quantum function and why it's important to understand both
How emotions are chemical changes which can rewire the cells into illness
How depression is a de-pressing of emotions and anxiety is an overload of emotions
and much more
Guided Exercises:
During the teleseminar Kim leads two guided exercises to help you:
Feel emotions without being afraid of them
Clear emotions without having to get into the drama or pain of re-living them
About Kim
Kim Knight, Director of the Art of Health, works as a health and personal development coach assisting people to identify and resolve the mental and emotional components of illness. If people have symptoms, her question is always 'why' because the body never sends symptoms without a reason.
She uses a number of cutting-edge techniques including Mickel Therapy, Moativational Medicine and Qi Gong, all of which see the management of emotions and mental thought patterns as key in the recovery and maintenance of good health.
Whilst she specializes in long-term conditions such as chronic fatigue, fibromyalgia, irritable bowel, stress and depression, with the 'energy psychology' she uses she can work with any ailment to help people identify the root cause. Once she has helped clients identify the causal mental and emotional components, she then gives them tools and strategies to coach themselves back to health. This she believes is true self-care.
Kim has been studying and learning how to recover from chronic illness for over 20 years. This comes from her own journey of recovery from chronic fatigue, anxiety and clinical depression.
During this time she tried and tested over 140 different therapies and came to recognize certain repeating traits and habits in people who develop conditions such as chronic fatigue and fibromyalgia.
Her specialities include how to manage and transform negative emotions and how to reduce the stress response, because ignoring both are key components in the creation of illness. Much of her learning has come from the study and practice of Qi Gong and meditation, ancient wisdom that is now making its way back into modern life.
She had no plans of becoming a therapist but after her journey back from many years of extreme illness, she discovered that she loved to share whatever information, strategies and wisdom she has gleened and continues to learn.
Kim was recently a finalist in the NEXT NZ Woman of the Year awards for innovation and contribution in the arena of health and science. This is a huge stepping-stone for the recognition of the growing importance and value of CAM therapies. We are no longer living in a world where medication and the mainstream medical model is the first stop for answers.
Kim lives in Auckland and works with clients worldwide by phone. She has also this year been appointed by Dr Mickel as the Mickel Therapy practitioner trainer for Australasia and Oceania.


Dr Katka Novakova (USA)

Dr Katka Novakova, medical doctor, naturopath, acupuncturist, homeopath
During this seminar Dr Novakova shows you how:
There is no such thing as incurable dis-ease!
Why do we need to take our power back from the medical system and to take full responsibility for our own healing?
How we have been unconsciously conditioned to think that 'Doctor knows best' (see one of Kim's recent blogs on this: http://kimknight101.wordpress.com/2011/09/04/why-is-it-that-we-assume-doctor-knows-best )
The importance of self-care and making healthy choices: Why choosing the proper nourishment and hydration for our body, as well as allowing plenty of time for rest and reflection are vital to a complete recovery.
How self-worth plays a major role in whether we get well or not: "Do you feel that you deserve to fully heal or is there a part of you that maybe self-sabotaging your healing?" On the conscious level we all want to be happy and healthy – anything that stands in our way of that is hidden in the subconscious mind and needs to be unearthed and healed first!
The chronic effect of toxins, malnutriton and inflammation in the creation of disease
How the current medical system is based on illness rather than health, and how we can change that as individuals
The importance of dealing with feelings in illness recovery
The miraculous effect of proper diet in recovery
Why we need to stop judging ourselves in order to heal
How we can reempower our body to heal
and much more!


Guided Exercise:
Dr Katka guides you through an exercise to rate your self worth and self love, which are essential qualities for healing.
About Dr Novakova
Katka Novakova earned her Medical Doctorate (MD) in 1999 from Prague's Charles University, one of the oldest and most prestigious universities in Europe, and her Naturopathic Doctorate (ND) from Southwest College of Naturopathic Medicine in Tempe,AZ in 2004.
Dr. Novakova is a primary care physician with success in treating patients with chronic illnesses such as cancer, chronic fatigue, fibromyalgia, immune and autoimmune disorders, allergies, as well as acute and chronic infections. She also treats hormonal imbalances, weight loss, chronic pain, depression, anxiety and insomnia.
Dr. Novakova empowers her patients with new choices and opportunities for personal health. She brings unique knowledge and experience to her patients, as well as an open heart and enthusiasm. Her sincere desire is to educate, empower and inspire her patients to fully heal.
In her words:
"I have personally experienced the power of naturopathic medicine myself many times. I grew up with life long eczema and thanks to naturopathic medicine, I now am completely free of it. I learned that true healing is a journey and it takes a full commitment and responsibility on my part. I have also learned that physical healing goes hand in hand with emotional healing and vice versa. I do my best to 'walk my talk' and have found that the more open I've been to healing my emotional traumas, the easier it was for my body to heal, as well.
Profound healing can take place in a heartbeat when we allow our own vital force to come forward and remove any 'obstacles to cure' in the way. We are all made to stay healthy -- not to become ill. There is an innate knowledge inside every person that pulls us towards healing at all times. I offer you my own experience and guidance in finding that knowledge for yourself and to help you take charge of your own health."
~ Dr. Katka Novakova
" I certainly found the conversation between yourself and Dr Katka very motivating!"
KD, Auckland

Dr James Wilson D.C., N.D. Ph.D
"It was amazing to hear "my hero" speaking, and absolutely thrilling to have him answer my questions! His book has kept me going for years", Carol, London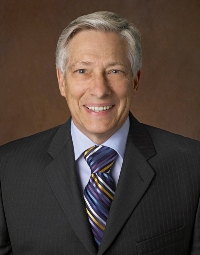 Dr James Wilson D.C, N.D, PhD - Adrenal Fatigue Expert
During the Teleseminar Dr Wilson shows you:
How to correctly diagnose chronic fatigue, fibromyalgia and related disorders
How chronic fatigue and fibromyalgia relate to adrenal fatigue
The signs and symptoms of these conditions
Practical solutions to these conditions
Success stories of recovery from these conditions
His book 'Adrenal Fatigue: the 21st Century Stress Syndrome'
How we can often be unwittingly and unconsciously 'invested' in our illness and sabotage our own recovery
His ground-breaking Adrenal Fatigue Program

About Dr Wilson
James L. Wilson D.C., N.D., Ph.D. has helped thousands of people with Adrenal Fatigue regain their health and vitality during his almost 30 years of private practice.

For the past 15 years he has lectured extensively to physicians and is acknowledged as an expert on hormone imbalances and their impact on health, particularly in the area of stress, immunity and adrenal function, and is a highly respected and sought after lecturer in the medical and public communities in both the USA, the England as well as throughout the world.

Dr. Wilson is acknowledged as an expert on alternative medicine, and is the very first person to actually have presented Adrenal Fatigue as a distinct, diagnosable syndrome; in fact he actually coined the term "Adrenal Fatigue".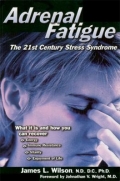 Dr Wilson is the author of the well-known book, 'Adrenal Fatigue: the 21st Century Stress Syndrome', a comprehensive yet easy to read self-help book on the diagnosis and treatment of Adrenal Fatigue.
Dr. Wilson is one of the rare few who have earned 3 doctorates and 2 master's degrees, all from different colleges, and all in different health-related disciplines. He received his Ph.D. in Human Nutrition from the University of Arizona, with research in Cellular Immunology. His doctorates in Chiropractic and Naturopathic Medicine are from the Canadian Memorial Chiropractic College and the Ontario College of Naturopathic Medicine (CCNM), respectively.
Dr. Wilson is listed in The International Who's Who in Medicine in Cambridge, England.
He is one of the "founding fathers" of CCNM, now the largest Naturopathic College in the world.
With a researcher's grasp of science and a clinician's understanding of its human impact, Dr. Wilson has helped many thousands of physicians understand the physiology behind and treatment of various health conditions.

This is what you will receive on this ground-breaking event:
7 teleseminars of 90-120 minutes each with a guest expert in chronic illness recovery. Our experts are:



Niki Gratrix, Nutritional Therapist and CFS/ME expert (UK)

David Holden, Naturopath, Iridologist and Biochemist (NZ)

Dr David Mickel, medical doctor, Eriksonian Therapist and founder of Mickel Therapy (UK)

Richard Flook, NLP practitioner and founder of Meta Medicine (Canada / UK)

Kyle Davies, Chartered Psychologist, Ericksonian Psychotherapist, NLP, TFT, CBT counsellor (UK)

Mel Abbott, Lightening Therapist, NLP practitioner and Hypnotherapist (NZ)



3 bonus teleseminars of 90 minutes with a special guest presenter who is an expert in chronic illness recovery. Our 3 bonus guests are:



Kim Knight, CFS, Emotional Intelligence and Stress Specialist

Dr Katka Novakova, Medical doctor, naturopath, nutritionalist and acupuncturist

Dr James Wilson ND PhD, author of 'Adrenal Fatigue, 21st Century Syndrome'



20 hours of cutting-edge advice and information on how to recover from chronic illness without medication
Tips and guided exercises during the calls to help you create inner peace, reduce stress, connect with your higher self and turn on the body's healing response


MP3 recordings of all the teleseminars, yours to keep and replay as often as you like
CD recordings of all the teleseminars, if you choose this option

Try before you buy
LISTEN TO THE FREE INTRODUCTORY TELESEMINAR
Register and listen to the replay for free here:
STEP 1

In return for this free teleseminar we ask that if you have a Facebook account, as a token of gratitude, please can you:
(clicking the above link will open new window into Facebook while keeping this page open to return to)
STEP 2
Register and listen to the free Introductory Teleseminar below:
What is a Teleseminar?
For anyone not yet familiar with teleseminars and webinars, these are seminars conducted over the phone and web. A teleseminar or webinar takes internet technology and opens up learning to the world.
Teleseminar how to connect and connection costs
Teleseminar Terms and Conditions
Be informed of Teleseminars
Want to run your own Teleseminars?