Becoming the master of your wellbeing is THE ART OF HEALTH
Main Menu: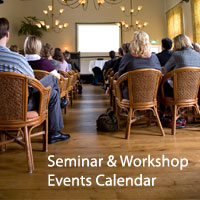 Specialist Treatments
Groundbreaking Services
The Art of Health offers cutting edge information and strategies for understanding the workings of the human mind and body. Consultations, Seminars, Online Teleseminars, Free Advice and Inspiration helping you to reunite body, mind and spirit...

Mickel Therapy
Mickel Therapy is a specialist talking therapy designed to identify the cause of chronic conditions such as anxiety, insomnia, chronic fatigue, adrenal exhaustion, fibromyalgia, stress and depression. Plus it gives you the tools to heal...

Qi Gong and Meditation
Qi Gong and meditation calm the mind, relax the body, increase flexibility, improve focus, prevent and heal illness. The gentle exercises are simple, effective and easy to learn...

Newsletter Sign Up
Keep up to date with Art of Health events
Contact Art of Health:
021 410 633 / 09 833 6553
info "at" artofhealth.co.nz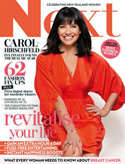 Nominee Woman of the Year 2011
by NEXT Magazine for innovations
and contribution in health and science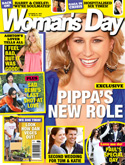 Qi Gong makes it to the mainsteam
in Womans Day Magazine



Wellness at work - how much.... is good health worth to your company?
"Better to properly maintain your vehicle
than to wait for it to breakdown.
It's a lot less complicated and a lot less expensive in the long run"
Brett Elliott
Please scroll down to see our range of work wellness services
How much...is good health worth to your business?
How much would you save if your staff were healthier?
Is absenteeism, presenteeism and illness losing you business or good staff?
What is the impact of stressed employees on productivity or staff communication?
How would you like to invest in a great return for your business?
Wellness at Work
Our unique and cutting-edge health care programs focus on:
Selfcare health techniques and illness prevention strategies
Enhanced staff performance through improving mental, emotional and physical wellbeing
Health education and life enhancement programs
Assisting staff to cope - and heal - from chronic health conditions
Range of services
We offer a range of wellness at work healthcare services:
Individual staff support and mind-body health coaching
Small group health focus sessions
Health WOFs for individuals
Health education seminars and workshops
Lunchtime or after-work Qi Gong and meditation classes
Educational and motivational healthcare presentations
Feng Shui for optimizing office energy and space
Every program or service is tailor-made to suit your unique business needs. We are here to help your staff and business thrive.
Our specialities
We specialize in mind-body performance:
stress management and resilience training
emotional intelligence training
personal development training
time management and workload prioritization
recovery and solutions for anxiety and depression
prevention of burnout and workaholism
relaxation and mind-calming exercises
assertiveness skills and improved confidence
procrastination and motivation
absenteeism and presenteeism
healing from chronic illness without medication or supplements
redundancy support and coping with life crisis
meditation and qi gong for health
If you feel your staff could benefit from individual attention, we can visit you on site to offer one-on-one consultations.
We specialize in helping staff with:
stress, anxiety and depression
illness prevention and life enhancement techniques
procrastination, absenteeism and presenteeism issues
effective communication, assertiveness skills and improved confidence and motivation
recovery or prevention of burnout and workaholism
managing life crisis and chronic health issues
We work with up to 10 people at a time for focused health coaching and personal development training. This allows people to gain maximum benefit from the personal attention.
Subjects covered in our small health focus groups include:
Reducing stress and anxiety
Coping with heavy workloads and prioritizing tasks effectively
Work-life balance for improved creativity and productivity
Emotional intelligence and training intuition for improving performance and saving energy
Healthy communication and assertiveness skills
We can tailor-make a wellness seminar to suit your staff and company's needs. Events can run from 2 hours to a full day or more.
Our selfcare health seminars focus on:
Stress management
Illness prevention and health enhancement
Time management and work-life balance
Emotional intelligence
Healthy communication and assertiveness skills
Kim is a trained Feng Shui consultant and has the ability to feel the energy of space. Feng Shui is the art of creating heatlhy energy in space and is important because our environment will affect how we feel, and consequently how we perform at work. You may be amazed at the difference small and subtle changes can make.
Kim's main focus in feng shui consultations is:
Correct and beneficial desk placement: if our desk is not in a good position it will be very difficult to concentrate or perform well at work.
Healthy energy as a result of factors such as plants and plant placement, computers adn computer placement, use of wifi, fresh air vs air conditioning, staff relaxation areas, lighting, tidyness of work areas etc
Motivational health presentations
"Thanks so much for being a fantastic opening speaker, you certainly gave us food for thought and gave a good learning tool for those who attended to walk away with and use.
Her Business Networks
Would you like to enthuse and educate your staff with cutting edge information about health and wellness? We can tailor-make a presentation to suit your needs.
Health and wellness retreats
Have you ever considered taking your team away from it all for a conference with a difference?
How would it feel to come back to work with new health skills and illness prevention strategies?
The Art of Health can tailor-make a retreat or wellness conference to suit your needs.
Health Assessment Consultation
Contact us now to discuss your healthcare needs.
How much...is good health worth?
How much is good health worth to your productivity? Is absenteeism, presenteeism and illness losing you business or good staff?
We can show you how to uplift the wellbeing of your staff, improving both their life and your bottom line.
Healthy people will return a healthy business