Becoming the master of your wellbeing is THE ART OF HEALTH
Main Menu: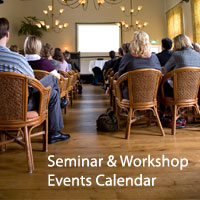 Specialist Treatments
Groundbreaking Services
The Art of Health offers cutting edge information and strategies for understanding the workings of the human mind and body. Consultations, Seminars, Online Teleseminars, Free Advice and Inspiration helping you to reunite body, mind and spirit...

Mickel Therapy
Mickel Therapy is a specialist talking therapy designed to identify the cause of chronic conditions such as anxiety, insomnia, chronic fatigue, adrenal exhaustion, fibromyalgia, stress and depression. Plus it gives you the tools to heal...

Qi Gong and Meditation
Qi Gong and meditation calm the mind, relax the body, increase flexibility, improve focus, prevent and heal illness. The gentle exercises are simple, effective and easy to learn...

Newsletter Sign Up
Keep up to date with Art of Health events
Contact Art of Health:
021 410 633 / 09 833 6553
info "at" artofhealth.co.nz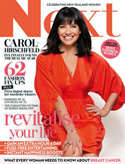 Nominee Woman of the Year 2011
by NEXT Magazine for innovations
and contribution in health and science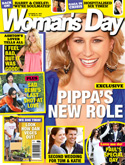 Qi Gong makes it to the mainsteam
in Womans Day Magazine



Art of Health Radio, Blog and Teleseminar Interviews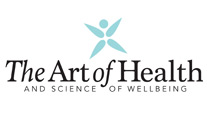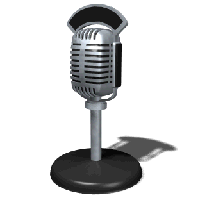 Emotional health and illness
February 2012
| | |
| --- | --- |
| | The incredible connection between illness and emotions |
Press release and details of show www.emotionalpro.com www.blogtalkradio.com/fpl
Well, well, well with Bruce Hopkins
Well, Well, Well - health, wealth and wisdom

Bruce Hopkins interviews Kim Knight

Well, Well, Well - health, wealth and wisdom - Bruce introduces a new segment to his show. This week Bruce interviews Kim Knight, from the Art of Health, about true health.
Get out of stuck!
Physical pain... are you emotionally stuck?

Roberta Budvietas from 'Get out of stuck' (www.getoutofstuck.net) interviews Kim Knight on getting emotionally unstuck.
Living a stress-free life
Tips for living a stress-free life

Robyn Pearce Time Management Guru interviews Kim Knight

Robyn Pearce, time management expert, (www.gettingagrip.com) interviews stress expert Kim Knight on how to look after one's health in a busy, busy world. Click on the button below to listen to this interview archived on Holistic Living.
Qi, energy and the power of Awe
Radio Improv: Qi, energy and awe

Kim interviewd on Radio Improv with Joyologist Pat Armistead - we talk about what energy really is and how every person is a field of energy and information. What information are you carrying around in your body field?

CLICK ON THE GREEN REPLAY BUTTON BELOW
On being mean or kind to yourself
How to move from Inner Mean Girl to Self Love

Each one of us tends to have an 'inner mean girl' (or boy) inside of us. This is the part of us that bullies us, drives us too hard and can treat us like a second-class citizen. Kim is interviewed by Christine Arylo and Amy Grant Ahlers on the 'Inner Mean Girl' teleseminar series, and discusses how we can start to look after ourselves better.

CLICK ON THE GREEN PLAY BUTTON BELOW TO LISTEN
Mickel Therapy for Stress
Chronic fatigue, Mickel Therapy, stress and the benefits of meditation

Radio Interview with Massey Radio March 2010 (57 mins)

During this interview Kim discusses:

Stress, Chronic Fatigue and Mickel Therapy, Meditation

Information on her Art of Health services

CLICK ON THE BUTTON BELOW TO LISTEN
| | |
| --- | --- |
| 10 world experts share groundbreaking solutions for cfs, adrenal exhaustion & more | Latest news and updates on events, press releases, radio shows and more |