Becoming the master of your wellbeing is THE ART OF HEALTH
Main Menu: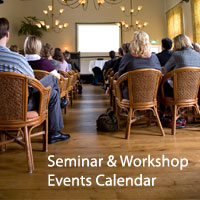 Specialist Treatments
Groundbreaking Services
The Art of Health offers cutting edge information and strategies for understanding the workings of the human mind and body. Consultations, Seminars, Online Teleseminars, Free Advice and Inspiration helping you to reunite body, mind and spirit...

Mickel Therapy
Mickel Therapy is a specialist talking therapy designed to identify the cause of chronic conditions such as anxiety, insomnia, chronic fatigue, adrenal exhaustion, fibromyalgia, stress and depression. Plus it gives you the tools to heal...

Qi Gong and Meditation
Qi Gong and meditation calm the mind, relax the body, increase flexibility, improve focus, prevent and heal illness. The gentle exercises are simple, effective and easy to learn...

Newsletter Sign Up
Keep up to date with Art of Health events
Contact Art of Health:
021 410 633 / 09 833 6553
info "at" artofhealth.co.nz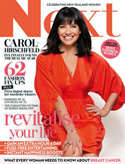 Nominee Woman of the Year 2011
by NEXT Magazine for innovations
and contribution in health and science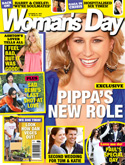 Qi Gong makes it to the mainsteam
in Womans Day Magazine



Art of Health Teleseminar Terms and Conditions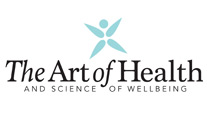 " All truth passes through three stages.
First, it is ridiculed.
Second, it is violently opposed.
Third, it is accepted as being self-evident."

Arthur Schopenhauer


Delivery of Teleseminars
The Art of Health will do everything it can to bring you the teleseminar program(s) you have registered for. However, because this is an online digital medium requiring functioning technology, there may be times when we are unable to bring you the scheduled program due to circumstances beyond our control, such as power cuts, natural disasters or technology provider service disruptions.

FREE EVENTS
If for any reason a free teleseminar is cancelled or disrupted, the Art of Health will do its very best to reschedule the teleseminar. However, for some instances this may not be possible and we apologize in advance if we are not able to do so!
PAID EVENTS
If it is a paid event, the Art of Health will do everything possible to reschedule the teleseminar, but because teleseminars can be attended after the event as a post-recording, if the newly scheduled date does not fit for you to listen to live, you will be sent the link to the recording after the event.
SCHEDULE CHANGES
Whilst the schedule is usually set for each presenter on multi-speaker events (telesummits), it may be that unavoidable last-minute changes have to be made if presenters are unavailable or have technical difficulties at the last minute.
NATURAL DISASTERS
Sometimes events happen beyond our control such as unexpected and sudden tornadoes, thunderstorms, cyclones, hurricanes, floods. In the event of such occurences we will do everything we can to make the event happen as soon as humanly possible.
Teleseminar Terms and Conditions

In consideration and as an express condition precedent to your listening to any Art of Health Teleseminars, audio programming and related materials presented by The Art of Health, you agree to the following terms and conditions (the "Terms and Conditions"):

The Art of Health makes no promises, representations, warranties or guarantees as to the results you will or will not achieve by using the techniques and information described in the teleseminars. Due to individual differences in commitment and participation, results that you may achieve may differ substantially from the results achieved by others who use the techniques. The testimonials, examples and information contained in the teleseminars reflect exceptional results, do not apply to every participant, and are not intended to represent or guarantee that You will achieve the same or similar results.


As between You, any person or entity claiming through You, and The Art of Health, The Art of Health owns all right, title and interest (including without limitation, all rights of copyright and trademark) in and to any recorded, written and/or graphic materials (whether in printed, digital, electronic or other form) (the "Materials") which comprise or are included within the teleseminars. You agree that You will not copy, reproduce, distribute, sell or exhibit the teleseminars, in whole or in part, without the prior written consent of The Art of Health.
Teleseminar how to connect and connection costs