Becoming the master of your wellbeing is THE ART OF HEALTH
Main Menu: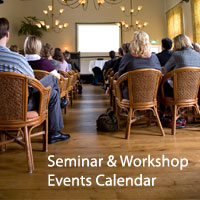 Specialist Treatments
Groundbreaking Services
The Art of Health offers cutting edge information and strategies for understanding the workings of the human mind and body. Consultations, Seminars, Online Teleseminars, Free Advice and Inspiration helping you to reunite body, mind and spirit...

Mickel Therapy
Mickel Therapy is a specialist talking therapy designed to identify the cause of chronic conditions such as anxiety, insomnia, chronic fatigue, adrenal exhaustion, fibromyalgia, stress and depression. Plus it gives you the tools to heal...

Qi Gong and Meditation
Qi Gong and meditation calm the mind, relax the body, increase flexibility, improve focus, prevent and heal illness. The gentle exercises are simple, effective and easy to learn...

Newsletter Sign Up
Keep up to date with Art of Health events
Contact Art of Health:
021 410 633 / 09 833 6553
info "at" artofhealth.co.nz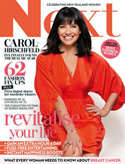 Nominee Woman of the Year 2011
by NEXT Magazine for innovations
and contribution in health and science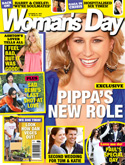 Qi Gong makes it to the mainsteam
in Womans Day Magazine



The Art of Health Services and Programs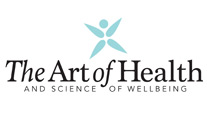 "Excellence is won by training and habituation.
We are what we repeatedly do.
Excellence is then not an act, but a habit"
Aristotle
Our services
The Art of Health offers health coaching for individuals and businesses, including:
one-on-one health coaching
recovery from chronic health conditions
illness prevention strategies
motivational health presentations
film production health services
health WOFs for individuals
tailor-made health retreats
Our specialities for individuals
The Art of Health specializes in:
identifying the emotional component of disease
stress and anxiety reduction
recovery from chronic fatigue and adrenal exhaustion
recovery from fibromyalgia and muscle pain
recovery or prevention of burnout and workaholism
managing and mastering emotions
coping with life crisis and nervous breakdown
relaxation techniques
illness prevention strategies
meditation and qi gong
Wellness at work services
Our wellness at work individual and small focus group coaching sessions cover:
stress management and resilience training
emotional intelligence training
personal development training
recovery and solutions for anxiety and depression
illness prevention programs
health and life enhancement techniques
relaxation and mind-calming exercises
support and healing for chronic health conditions
procrastination, absenteeism and presenteeism issues
redundancy support and coping with life crisis
assertiveness skills and improved confidence
procrastination and motivation
health WOFs
Kim is also available for motivational health presentations.
Film Production Health Services
Having a background working in film, television and video production, Kim has a good understanding of how these industries operate and the pressures that come with this type of work. Having a passion for this industry, she loves to work with both crew and talent helping them with:
coping with the stresses of long hours and pressurized work environments
recovery or prevention of burnout and exhaustion
healthy assertiveness and communication skills
work-life balance
being productive while staying calm
keeping one's sanity in a sometimes hectic work environment
Kim can also act as a consultant on any issues around natural health and healing.
What makes our services unique?
At the Art of Health we understand that good health is the result of far more than only good food and exercise. We take a holistic approach which takes into account the mental and emotional wellbeing of clients at a very profound level.
We like to think that our services are quite unique in several ways - what makes the Art of Health services and health coaching different