Becoming the master of your wellbeing is THE ART OF HEALTH
Main Menu: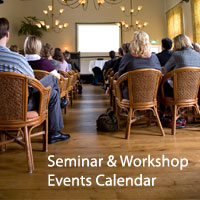 Specialist Treatments
Groundbreaking Services
The Art of Health offers cutting edge information and strategies for understanding the workings of the human mind and body. Consultations, Seminars, Online Teleseminars, Free Advice and Inspiration helping you to reunite body, mind and spirit...

Mickel Therapy
Mickel Therapy is a specialist talking therapy designed to identify the cause of chronic conditions such as anxiety, insomnia, chronic fatigue, adrenal exhaustion, fibromyalgia, stress and depression. Plus it gives you the tools to heal...

Qi Gong and Meditation
Qi Gong and meditation calm the mind, relax the body, increase flexibility, improve focus, prevent and heal illness. The gentle exercises are simple, effective and easy to learn...

Newsletter Sign Up
Keep up to date with Art of Health events
Contact Art of Health:
021 410 633 / 09 833 6553
info "at" artofhealth.co.nz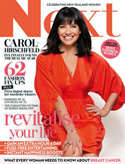 Nominee Woman of the Year 2011
by NEXT Magazine for innovations
and contribution in health and science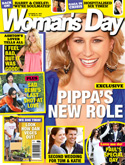 Qi Gong makes it to the mainsteam
in Womans Day Magazine



Film and Media Production Health Services

"Learn to carry all the conditions of happiness within yourself by meditating and attuning your consciousness to the ever-existing, ever-conscious, ever-new Joy, which is God. Your happiness should never be subject to any outside influence. Whatever your environment is, don't allow your inner peace to be touched by it.".
Paramahamsa Yogananda
Please scroll down to see our range of health services for film industry professionals:
What makes our services unique?
Having worked in film, video and television production for a number of years, Kim has a direct understanding of the uniqueness of this industry. She herself worked in many roles from runner and cabler to assistant director, editor, production coordinator and short-film producer. She therefore understands the production process, crew roles, film-lingo, and the long and sometimes stressful hours of work.
Individual Wellness
The Art of Health can help you with:
illness prevention strategies
stress and anxiety reduction techniques
recovery without medication or supplements from chronic fatigue and adrenal exhaustion
recovery without medication or supplements from fibromyalgia and muscle pain
recovery or prevention of burnout and workaholism
identifying the causes of and healing chronic illnesses
managing and mastering one's emotional life
coping with life crisis and nervous breakdown
relaxation and mind-calming techniques
meditation and qi gong
Health services for production / crew
We can help crew and production staff in a number of ways:
personal assistance with illness prevention and health recovery techniques
advisory service on health and wellness issues to do with your production
sessions available on set, at your production office, by phone or at our clinics
Health Services for actors and talent
We can help talent in a number of ways:
assisting with stress, anxiety issues, personal issues, emotional issues
healing of chronic illness without medication or supplements
meditation, qi gong and mind calming techniques
consultations available on location, in clinic, by phone or where needed
Your complete confidentiality in all matters is assured and we are happy to sign confidentiality waiver forms as needed
Personalized wellness retreats
We can tailor-make health and wellness retreats in New Zealand or overseas. How would it feel to blend fun and relaxation with new skills for coping with life?
Our retreats offer a harmonious blend of relaxation and learning which you bring back with you into your daily life on your return home.
For further information
Contact us now to discuss your healthcare needs.