Becoming the master of your wellbeing is THE ART OF HEALTH
Main Menu: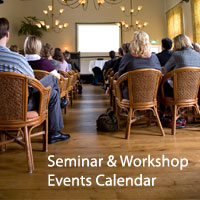 Specialist Treatments
Groundbreaking Services
The Art of Health offers cutting edge information and strategies for understanding the workings of the human mind and body. Consultations, Seminars, Online Teleseminars, Free Advice and Inspiration helping you to reunite body, mind and spirit...

Mickel Therapy
Mickel Therapy is a specialist talking therapy designed to identify the cause of chronic conditions such as anxiety, insomnia, chronic fatigue, adrenal exhaustion, fibromyalgia, stress and depression. Plus it gives you the tools to heal...

Qi Gong and Meditation
Qi Gong and meditation calm the mind, relax the body, increase flexibility, improve focus, prevent and heal illness. The gentle exercises are simple, effective and easy to learn...

Newsletter Sign Up
Keep up to date with Art of Health events
Contact Art of Health:
021 410 633 / 09 833 6553
info "at" artofhealth.co.nz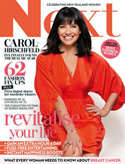 Nominee Woman of the Year 2011
by NEXT Magazine for innovations
and contribution in health and science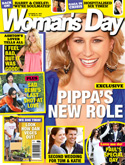 Qi Gong makes it to the mainsteam
in Womans Day Magazine



Art of Health Shop and Products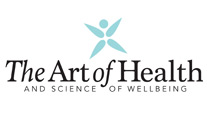 "To see ones predicament clearly is the first step toward going beyond it."
Eckhart Tolle
All products recommended by the Art of Health have been personally tried and tested by the Art of Health. Kim will only recommend products which she has used repeatedly herself and found to be beneficial.
Scroll down to see the full range of products
Chronic Illness Recovery Audio Series
This 12 seminar, 21 hour series features 10 leading-edge experts in the field of mind-body medicine and natural health.

Each expert has spent years researching and successfully implementing cutting-edge strategies for recovery from chronic illness, and include doctors, naturopaths and natural therapists.

Available as an audio MP3 download or hard copy MP3 CD.

Full details of chronic fatigue, fibromyalgia recovery audio series
Emotional Health Audio Series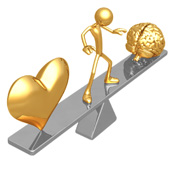 Emotional Health 4 Session Online Teleseries
How to regain and improve physical and mental health by mastering emotions and stress!
Do you know that managing emotions is the key to good health?
Do you know that not managing emotions can lead to severe physical aches and pains?
Would you like to know how to manage and master your emotions for optimum emotional, mental and physical wellbeing?
Thyroid and Adrenal DVDs Books
After the death of her mother, and witnessing the devastating effects of modern medical treatments for cancer, Andrea knew there had to be an alternative way to heal the body without destroying it in the process. She put that theory to the test when she was diagnosed with a debilitating thyroid disease. She altered her nutrient poor diet and negative lifestyle behaviors, and used natural methods that promoted health.

With patience and persistence she reclaimed her health and fully recovered without having to resort to a lifetime of costly prescription drugs or surgery.

Overview of Thyroid and Adrenal DVDs and Books by Andrea Beaman
Adrenal Fatigue Program
Whilst The Art of Health focuses and specializes in helping people recover health and wellbeing using the innate wisdom and intelligence of the body-mind, there are occasions when it may be advantagious to boost recovery with nutritional support.

Dr Wilson's Adrenal Fatigue book, CDs and nutritional program are specifically formulated to help people recover from adrenal exhaustion.

Details of Dr Wilson's Adrenal Fatigue program, book and CD lecture series
Brett Elliott Herbal Detox Kit
Detoxify your internal organs for improved health and wellbeing.
Full details of the Brett Elliott ultimate herbal detox kit here
Electric Body Skin care products
Paraben-free, preservative-free, alcohol-free, no ingredients with weird unpronounceable names, Electric Body's products contain only pure life-giving whole foods from nature, put together in a way that the body can recognize as nourishment.

Denie Hiestand, Creator of Electric Body healthy skin care, is a world renown Natural Health Consultant, internationally published author, seminar presenter and founder of the International Institute of Vibrational Wellness.

He promised one of his cancer clients that he would create a beautiful healthy skincare range that would be completely pure and natural with no hidden nasties.

It has taken over eight years for Denie to perfect his formulation and he is now very proud to launch the world's first bio-available face and eye cream based on New Zealand Colostrum.
EMF Radiation Protection Devices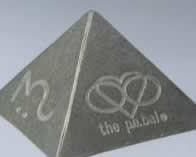 Protect yourself from potential harmful radiation from cell phone towers, wifi modems, cell phones, electronic equipment and more.
Full details of the p.e.bal EMF radiation protection device here
Qi Gong Training CDs and DVDs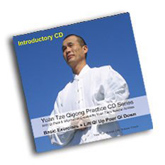 If you are a practitioner of Zhineng Qi Gong, these CDs guide you through the various practices, including The Basic Exercises, Lift Qi Up, Pour Qi Down, and Pulling Qi.
Full details of Zhineng Qi Gong CDs here.
Qi Gong and Meditation CDs

A range of meditation and informational CDs that cover the five elemental forces, including heart meditations, breathing meditations and bone breathing.
Full details of the range of CDs here
Disclaimer:
Information and statements made on this website and all our associated literature are for educational purposes only and are not intended to diagnose, treat, cure or prevent any disease. The Art of Health does not dispense medical advice, prescribe restricted medicines or diagnose disease. If you have a medical condition, we recommend that you consult your physician of choice. This Web site contains links to Web sites operated by other parties. Such links are provided for your convenience and reference only. We are not responsible for the content or products of any linked site or any link contained in a linked site.