Becoming the master of your wellbeing is THE ART OF HEALTH
Main Menu: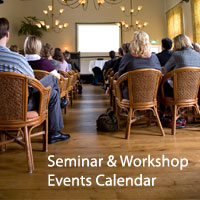 Specialist Treatments
Groundbreaking Services
The Art of Health offers cutting edge information and strategies for understanding the workings of the human mind and body. Consultations, Seminars, Online Teleseminars, Free Advice and Inspiration helping you to reunite body, mind and spirit...

Mickel Therapy
Mickel Therapy is a specialist talking therapy designed to identify the cause of chronic conditions such as anxiety, insomnia, chronic fatigue, adrenal exhaustion, fibromyalgia, stress and depression. Plus it gives you the tools to heal...

Qi Gong and Meditation
Qi Gong and meditation calm the mind, relax the body, increase flexibility, improve focus, prevent and heal illness. The gentle exercises are simple, effective and easy to learn...

Newsletter Sign Up
Keep up to date with Art of Health events
Contact Art of Health:
021 410 633 / 09 833 6553
info "at" artofhealth.co.nz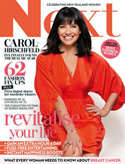 Nominee Woman of the Year 2011
by NEXT Magazine for innovations
and contribution in health and science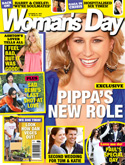 Qi Gong makes it to the mainsteam
in Womans Day Magazine



Free Introduction to The Form Reality Practice October 2011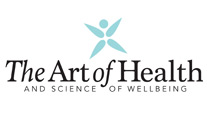 Which therapy is right for me? Helping you decide....
Free Replay: Introduction to the Form Reality Practice - Beyond Meditation
With Cassandra Eve, October 2011
Scroll down to register and receive the free call
During this one hour teleseminar Kim interviewed Cassandra Eve, leading Form Reality facilitator and trainer. Cassandra is a Senior Teacher & Global Co-Ordinator of The Form.
In this introduction to evolutionary meditation practice Cassandra Eve presented the leap beyond meditation into evolutionary consciousness.
In this groundbreaking teleseminar we explored:
a new orientation - why meditation alone may not be enough to create integrated change in your life
the philosophy of being and becoming
how The Form is a 21st century practice; a fast track to the evolution of consciousness
the Form as a transmission of Realized consciousness
Through this exploration you will discover:
the bridge between spirituality and your humanness
the transformation of unconscious patterning without effort or processing
the dance along the cutting edge of your fullest potential
the vast potential that is your birthright
your unique part in spiritual human evolution
Normally this Teleseminar would cost $25. But we'd like to offer it to you for FREE! Here's how:
STEP 1

In return for offering this teleseminar free, we ask that you take 5 seconds to:
(clicking the above link will open new window into Facebook while keeping this page open to return to)
STEP 2
Then register for the Teleseminar below.
What people say about the Form Reality practice:
"As a long term meditator in the Eastern tradition it can often take many hours of sitting to reach this deep place of source whereas The Form facilitates direct access to be with presenting energies, to deepen and connect, where vastness can just allow… this is the fastest and most direct route. In short The Form provides structure, then by allowing/witnessing it facilitates movement whereas sitting meditation it is more easy to get into mind"
Jaia, course participant, Cairns
About Cassandra: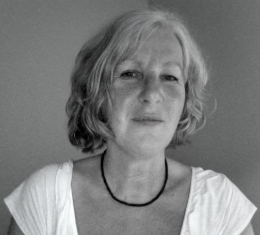 Cassandra has been practising The Form for 12 years and became a Senior Teacher of The Form in 2008. She is also Global Co-Ordinator for all teachers of The Form in 12 countries. With more than 20 years experience in counselling, Reiki and other therapies, plus Conscious Relationship Training, Cassandra has a broad range of experience and skills to bring to this teleseminar. She is also a published author of 'Total Embrace - fully being human', a book that explores the bridge between our spiritual being and our humanness. Cassandra lives in Christchurch and travels in Australia, New Zealand & Indonesia teaching The Form and facilitating conscious awareness seminars, with a particular focus on women's transformation. www.livingfeminineessence.com


What is a Teleseminar?
For anyone not yet familiar with teleseminars and webinars, these are seminars conducted over the phone and web. A teleseminar or webinar takes internet technology and opens up learning to the world. .
Teleseminar how to connect and connection costs
Teleseminar Terms and Conditions
Be kept informed of Teleseminars
Want to run your own Teleseminars?