Becoming the master of your wellbeing is THE ART OF HEALTH
Main Menu: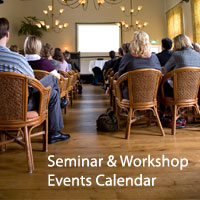 Specialist Treatments
Groundbreaking Services
The Art of Health offers cutting edge information and strategies for understanding the workings of the human mind and body. Consultations, Seminars, Online Teleseminars, Free Advice and Inspiration helping you to reunite body, mind and spirit...

Mickel Therapy
Mickel Therapy is a specialist talking therapy designed to identify the cause of chronic conditions such as anxiety, insomnia, chronic fatigue, adrenal exhaustion, fibromyalgia, stress and depression. Plus it gives you the tools to heal...

Qi Gong and Meditation
Qi Gong and meditation calm the mind, relax the body, increase flexibility, improve focus, prevent and heal illness. The gentle exercises are simple, effective and easy to learn...

Newsletter Sign Up
Keep up to date with Art of Health events
Contact Art of Health:
021 410 633 / 09 833 6553
info "at" artofhealth.co.nz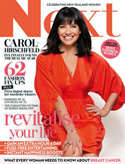 Nominee Woman of the Year 2011
by NEXT Magazine for innovations
and contribution in health and science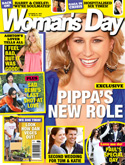 Qi Gong makes it to the mainsteam
in Womans Day Magazine



Art of Health Introduction to Emotional Intelligence Teleseminar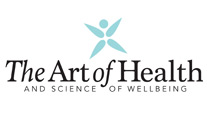 Introduction to Emotional Intelligence Teleseminar
How to train your abdominal brain!
Teleseminar 11am-12.30 Thursday 25 August 2011 (NZ time)
Click here to check and convert to your local time zone
$25 or Free with Discount Code (see below)
Using your body intelligence will help you:
Enhance intuition
Find and follow your purpose
Listen to your higher self
Prevent illness
Protect yourself from harm
Live life effortlessly
Save energy
And a whole lot more
During this 90 minute teleseminar Kim will introduce the core concepts of BODY INTELLIGENCE. She will talk about:
The two main intelligence systems in your body
The role of emotions in illness and how emotions (dis-ease) can drive disease
How your body intelligence has its own communication system separate from thinking
The three levels of communication which your body uses to communicate with you
How you can identify and use all three levels of body communication
Why not using our body intelligence system can lead to illness if you're not careful
How using your body intelligence system can help you stay well
Why we have forgotten how to use our body communication system and how you can start using it again
During the first half of the seminar Kim will explain via examples and hands-on exercises how to reconnect with this valuable communication system inside your body.
During the second half of the seminar she will host a live Q&A session where you will have the opportunity to ask any questions. There will also be opportunity to post your questions online before the teleseminar begins.
About the Presenter - Kim Knight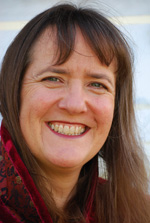 Kim as been studying and practising the use of the 'body intelligence' for over 15 years. This came as a result of her own journey back to health from chronic fatigue, which came about largely due to NOT listening to the innate wisdom of the body.
We are all born with a body intelligence system, like a piece of software. The problem is, we stop using it, and this leads to ill-health and unhappiness. Kim believes it is critical that we re-train ourselves to use our emotional intelligence if we wish to stay on track in life.
Can't attend the live event?
No problem! As long as you register in advance for the event, you will be able to download the teleseminar as an MP3 recording for up to 24 hours after the event. You will be sent the download link after the event.

Normally this Teleseminar costs $25. Here's how to attend FREE:
STEP 1

(clicking the above link will open new window into Facebook while keeping this page open to return to)
Find the discount code for this teleseminar (clue - look for the picture of the hippo!)
STEP 2
Then enter the discount code where it says 'Enter discount code' and register for the Teleseminar below. By entering the discount code the price below will drop to zero!
For further questions about Teleseminars please see:
What is a Teleseminar?
For anyone not yet familiar with teleseminars and webinars, these are seminars conducted over the phone and web. A teleseminar or webinar takes internet technology and opens up learning to the world. .
Teleseminar how to connect and connection costs
Teleseminar Terms and Conditions
Be informed of Teleseminars
Want to run your own Teleseminars?