Becoming the master of your wellbeing is THE ART OF HEALTH
Main Menu: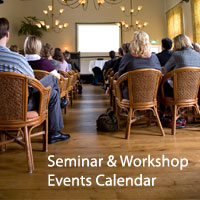 Specialist Treatments
Groundbreaking Services
The Art of Health offers cutting edge information and strategies for understanding the workings of the human mind and body. Consultations, Seminars, Online Teleseminars, Free Advice and Inspiration helping you to reunite body, mind and spirit...

Mickel Therapy
Mickel Therapy is a specialist talking therapy designed to identify the cause of chronic conditions such as anxiety, insomnia, chronic fatigue, adrenal exhaustion, fibromyalgia, stress and depression. Plus it gives you the tools to heal...

Qi Gong and Meditation
Qi Gong and meditation calm the mind, relax the body, increase flexibility, improve focus, prevent and heal illness. The gentle exercises are simple, effective and easy to learn...

Newsletter Sign Up
Keep up to date with Art of Health events
Contact Art of Health:
021 410 633 / 09 833 6553
info "at" artofhealth.co.nz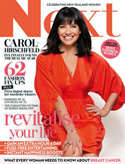 Nominee Woman of the Year 2011
by NEXT Magazine for innovations
and contribution in health and science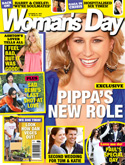 Qi Gong makes it to the mainsteam
in Womans Day Magazine



Cutting edge information on health - recommended videos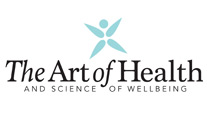 "To see ones predicament clearly is the first step toward going beyond it."
Eckhart Tolle
Recovery from chronic fatigue and chronic illnesses
Director of the Art of Health, Kim Knight, talks about the importance of 'awareness', Mickel Therapy, Qi Gong and our innate body intelligence.
Introduction to Mickel Therapy
Kim Knight, senior Mickel Therapist and Director of the Art of Health, introduces Mickel Therapy and shares how she recovered from chronic fatigue, depression and anxiety, and how she can help you do so too. (2 mins)
What is chronic fatigue really?
Kim Knight, senior Mickel Therapist and Director of the Art of Health, explains the many types of fatigue and deeper reasons behind them. She introduces the concept of quantum physics and how repressed emotional energy can block our physical energy. (6 mins)
Understanding the meaning and purpose of symptoms
What if your body never made mistakes? What if your symptoms of chronic fatigue or fibromyalgia were a cry for help from your body intelligence trying to tell you something? Kim Knight gives a fresh perspective to help you find out what's going on underneath your symptoms.
Kim Knight on emotions, stress and nervous breakdown
In the short introductory video Kim talks about emotional management, stress and nervous breakdowns... and how you do have the ability to recover from chronic illness.