Becoming the master of your wellbeing is THE ART OF HEALTH
Main Menu: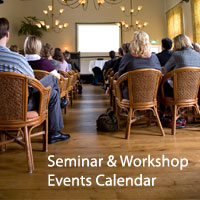 Specialist Treatments
Groundbreaking Services
The Art of Health offers cutting edge information and strategies for understanding the workings of the human mind and body. Consultations, Seminars, Online Teleseminars, Free Advice and Inspiration helping you to reunite body, mind and spirit...

Mickel Therapy
Mickel Therapy is a specialist talking therapy designed to identify the cause of chronic conditions such as anxiety, insomnia, chronic fatigue, adrenal exhaustion, fibromyalgia, stress and depression. Plus it gives you the tools to heal...

Qi Gong and Meditation
Qi Gong and meditation calm the mind, relax the body, increase flexibility, improve focus, prevent and heal illness. The gentle exercises are simple, effective and easy to learn...

Newsletter Sign Up
Keep up to date with Art of Health events
Contact Art of Health:
021 410 633 / 09 833 6553
info "at" artofhealth.co.nz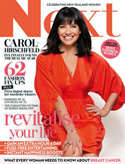 Nominee Woman of the Year 2011
by NEXT Magazine for innovations
and contribution in health and science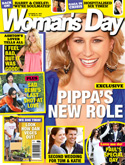 Qi Gong makes it to the mainsteam
in Womans Day Magazine



Art of Health Podcasts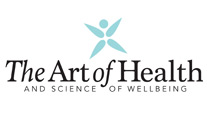 Free Podcasts and Exercises for you to try
Below you will find a sample of exercises and information on how to look after your wellbeing. Many of these exercises are used by Kim during positive transformation consultations and Qi Gong and healing meditation workshops. Listen here for free...
Do you want to be happy or right?
Exercise to stop the 'right-wrong' story

Often when we find ourselves in a mind-spin of a 'right-wrong' story, there is something much bigger going on underneath. Are you ready to get the lesson?
In this podcast, Kim will explain what is usually going on behind and beneath the story your mind is telling you when you find yourself in a situation where you feel you have been wronged.. and show you EXACTLY how you can free yourself of the mental turmoil you may find yourself in within minutes.
Would you rather be happy and free or stuck in your story? If you want to be happy, then try out this simple technique. It could change your life!
CLICK ON THE BUTTON BELOW TO LISTEN (3.30 mins)

How to feel and resolve uncomfortable emotions
Exercise to feel and dissolve negative emotions while feeling safe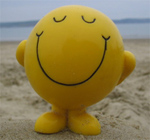 Do you find yourself avoiding uncomfortable or negative emotions? Do you know why you do this and would you like to learn a really simple technique to dissolve these feelings?
In this podcast, Kim will explain how you can resolve and dissolve emotions in minutes, rather than having to carry them around with you and feel sad, depressed or angry.
If you want to know how to deal with your emotions easily and safely, then try out this simple technique. It could change your life!
| | |
| --- | --- |
| CLICK TO LISTEN TO THE FULL EXPLANATION AND EXERCISE (3 mins) | CLICK TO LISTEN TO THE SHORT EXERCISE ONLY (2 mins) |
Smile your way to inner peace - taster meditation
Transform yourself with a smile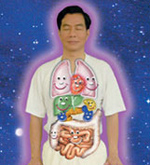 The Inner Smile is a Taoist healing meditation which has been used for centuries to heal the body on many levels:
The Inner Smile meditation clears the internal organs of any negative emotions and physical toxins. It stimulates the relaxation response in the body and leaves one feeling a deep sense of peace.
Test it out for yourself:
CLICK ON THE BUTTON BELOW TO LISTEN (5 mins)

Bone Breathing Relaxation Exercise - taster meditation
Revitalize yourself with the ancient Taoist art of bone breathing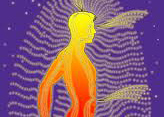 Bone breathing is an ancient Taoist exercise which has many benefits including oxygenating and enriching the blood, cleansing the bone marrow and relaxing the body.
In these podcasts Kim discusses the benefits of bone breathing, and then leads you through an experience of the exercise. The first selection guides you through breathing into the sacrum and upper back, and the second meditation guides you through the bones in the head.
Test it out for yourself:
BONE BREATHING RELAXATION SACRUM AND UPPER BACK
(4.30 mins)

BONE BREATHING RELAXATION EXERCISE - HEAD
(6.30 mins)
Bringing the senses inwards to rest
Learning to discipline our 5 senses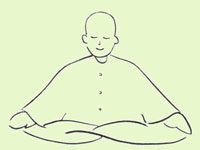 According to Taoist masters, we deplete and waste a great deal of our precious life force energy (Qi) every day through the use of our senses. This is because we use Qi (energy) when we look, talk and hear.
They recommend that at least once a day we need to bring our sensory organs (eyes, nose, mouth, ears etc) inwards to rest with their parent organs.
During this this meditation you will discover which organs inside your body are the parents of your sensory organs, and will be guided to bring your senses inwards to rest.
In only 5 minutes you can replenish and revitalize your Qi whilst bringing yourself into a deep state of peace and relaxation. Try it now!
CLICK ON THE PLAY BUTTON BELOW TO LISTEN
Could Chronic Fatigue be too much energy?
How blocking emotional energy creates exhaustion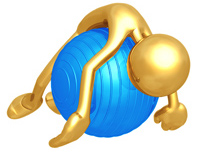 In this podcast Kim discusses how part of chronic fatigue sydnrome is too much energy.
Everything in the universe is made of energy. This has been scientically proven by quantum physics. This means that emotions (e-motions) are energy too.
Any emotional energy which lies in our body unresolved is a form of energy which is blocking our total energy source. This is why it is so critical to deal with unresolved emotional issues.
In this podcast Kim will explain how emotions become blocked and what to do about it.
CLICK ON THE PLAY BUTTON BELOW TO LISTEN
Calm the mind and relax the body with abdominal 'nose' breathing
How to breathe for inner calm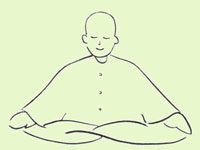 In this very simple meditative breathing technique you can calm your nerves and relax the body in seconds. Just taking a few minutes during the day to practise this technique will clear and revitalize your mind and brain so you can focus and get on with your day.
CLICK ON THE BUTTON BELOW TO LISTEN (3 mins)

Bringing the three minds into one
How to calm the mind and revitalize the body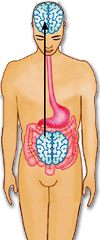 In this podcast Kim explains how we have 3 brains or minds in our body, and how we can conserve energy and calm our 'head' mind by learning how to merge all three minds into the abdomen.
CLICK TO LISTEN TO THE FULL EXPLANATION AND EXERCISE
(4.40 mins)

CLICK TO LISTEN TO THE SHORT EXERCISE ONLY
(3 mins)