Becoming the master of your wellbeing is THE ART OF HEALTH
Main Menu: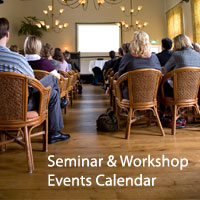 Specialist Treatments
Groundbreaking Services
The Art of Health offers cutting edge information and strategies for understanding the workings of the human mind and body. Consultations, Seminars, Online Teleseminars, Free Advice and Inspiration helping you to reunite body, mind and spirit...

Mickel Therapy
Mickel Therapy is a specialist talking therapy designed to identify the cause of chronic conditions such as anxiety, insomnia, chronic fatigue, adrenal exhaustion, fibromyalgia, stress and depression. Plus it gives you the tools to heal...

Qi Gong and Meditation
Qi Gong and meditation calm the mind, relax the body, increase flexibility, improve focus, prevent and heal illness. The gentle exercises are simple, effective and easy to learn...

Newsletter Sign Up
Keep up to date with Art of Health events
Contact Art of Health:
021 410 633 / 09 833 6553
info "at" artofhealth.co.nz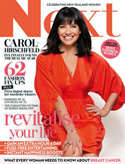 Nominee Woman of the Year 2011
by NEXT Magazine for innovations
and contribution in health and science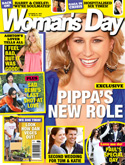 Qi Gong makes it to the mainsteam
in Womans Day Magazine



What matters... more than your health?
"Give a man a fish, and he'll eat for a day.
Teach a man to fish, and he'll eat for a lifetime"
The Art of Health teaches people how to look after their own health - mentally, emotionally, physically and spiritually. Nominated for NZ Woman of the Year for her revolutionary approach to work, Art of Health Director Kim Knight specializes in:
Illness prevention and recovery from chronic illness without medication
Emotional intelligence training and emotional mastery
Work-life balance, stress management, effective communication skills
and more....
She offers private consultations, group seminars, motivational presentations and webinars. Browse the site to find what you need!

"I cannot believe the big change in my emotional response to the situation today compared to before I talked to you. WOW!! Thank you so much for your help and support.". JM, USA
| | |
| --- | --- |
| In 2012 The Art of Health was privileged to be chosen as a nominee for the Waitemata Health Awards for its ground-breaking work in chronic illness recovery. | What people say about Mickel Therapy, Art of Health programs and presentations |
| Transform limiting beliefs and old emotional traumas into freedom and harmony. | 10 world experts share groundbreaking solutions for cfs, adrenal exhaustion & more |
| Drug-free solutions for chronic health conditions and stubborn ailments. | Specialist techniques to identify and resolve the root causes of symptoms and conditions. |
| Kim introduces her philosophy around health and how you can address a variety of issues. | Latest news and updates on events, press releases, radio shows and more |
| Inspiriational videos on health - a new perspective which could change your life | A range of online events, many free, on a number of cutting-edge health topics. |
| Inspirational videos, insightful writings and humour to brighten your day. | Nominated for Next NZ Woman of the Year for innovations in Health and Science. |
| Free tips, exercises and tools for transforming your life from the inside out. | Cutting-edge information on mind-body medicine. |
| Get to the bottom of your physical or emotional issues and get on with your life! | Illness prevention and health enhancement strategies for work |
| We understand stress from the inside out, and we also know it is completely possible to live a stress-free life. Ask us how... | Drug-free recovery from chronic fatigue, fibromyalgia, adrenal exhaustion, burnout, workaholism, overdoing it... |
| Having personally tried and tested over 150 different natural therapie and trained to professional level in 10 healing modalities Kim can help you navigate the minefield of natural therapies with impartial advice... | We understand that good health is the result of far more than only good food and exercise. We take a holistic approach which takes into account the mental and emotional wellbeing of clients at a very profound level. |
| The key to health is a preventative approach. This is exactly what we speciailze in - giving people the tools to look after their mental, emotional and physical wellbeing: selfcare...a revolution in healthcare. | At the Art of Health we know that our natural state is to be healthy and happy and that our body is a self-healing machine. We can show you how to recover, maintain and ongoingly improve your health. |
Resources and Information
Specializing in healing without medication or supplemenets from chronic fatigue syndrome, adrenal exhaustion, burnout, stress, workaholism, fibromyalgia, insomnia, anxiety, depression, irritable bowel, digestive disorders, allergies, asthma, skin problems, reproductive problems, emotional issues, abuse issues, personal issues, worry, negative thinking, adrenal fatigue and more - overview of all Art of Health health programs