Hello and welcome to the future of healthcare... here now!

My name is Kim Knight and I work as a health and personal development trainer and coach.

Whether you are an individual looking to improve your health and wellbeing...
or a business seeking the best healthcare solutions for your staff... I can help.

Browse through the site and feel free to contact me for an obligation-free chat!
Business Services

Whether it's individual coaching for employees,
small focus groups or larger trainings, I specialize in
Illness prevention or recovery, stress eradication,
health maintenance, emotional intelligence and more.

Individual Coaching

If you are looking for help with chronic health issues,
personal transformation, stress and anxiety, or just want to change old, outdated habits, I have the best toolbox of techniques available for transforming health and wellbeing.
Are your Adrenals Fatigued?
Stress, e-motions and dis-ease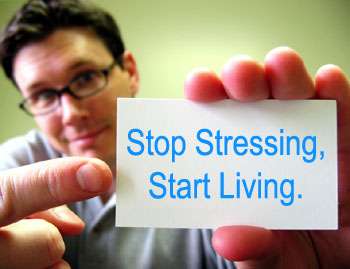 "The core of every symptom, stress and disease are emotions, memories and traumatic perceptions buried in our subconscious mind" Dr Darren Weissman
The following video gives a snippet of the role emotions and stress play in the build-up of dis-ease.
According to Harvard University, over 80% of illness is attributable to stress. And according to world experts in the emotional causation of physical illness, most pain and fatigue have emotional and mental factors at their root.
Watch this 4 minute trailer to understand more. This is the field that I have been specializing in now for over 25 years.
Specialist Training in mind-body therapies
I can help you overcome your pain, fatigue, stress, uncomfortable emotions and symptoms using several cutting-edge mind-body techniques, all of which help you to understand the role your emotions and beliefs are playing in your illness and clear the root cause of your problems.
Mickel Therapy
mBIT Multiple Brain Integration Technique
Moativational Medicine
The Emotion Code
ACE Advanced Clearing Energetics
Qigong and Qi Therapy
Taoist Meditation
Read more about these revolutionary techniques here.
| | | | |
| --- | --- | --- | --- |
| | | | |
| Nominee Women of Influence Awards 2014 | Finalist New Zealand Woman of the Year 2011 | Semi-Finalist Waitemata Health Excellence Award 2012 | Nominee Best Kept Secret 2012 |
Sign up for the Art of Health newsletter


Stay connected and be kept up to date:
Here's how to keep up to date with my free videos, online webinars and trainings:
Tip: I post most frequently on Facebook and Youtube, and send a monthy enewsletter.
| | | | | | | | |
| --- | --- | --- | --- | --- | --- | --- | --- |
| | | | | | | | |