GREEN LIVING SHOW SPECIAL!
"People bully others, or tolerate being bullied by others, in an unconscious effort to protect themselves emotionally, or physically, or both".
Kim Knight, Health and Empowerment Coach for Women
Join Kim at the Green Living Show in Auckland on 3rd July 2016
where she will be sharing how you can put a stop to bullying by using the Mickel Therapy 'boundary' Key.
Free Adrenal Fatigue Assessment

Finding it hard to get out of bed in the morning? Low libido? Everyday stresses overwhelming you? These are classic signs of adrenal fatigue. Take the free adrenal fatigue self-assessment and get clarity on your situation.
Transform Emotions and Stress

A online self-paced 4 week program showing you how to reduce emotions and stress in order to reduce symptoms of chronic pain and fatigue.

Free Mickel Therapy Orientation Series

A free video series explaining the premise of Mickel Therapy and the health coaching services of Kim Knight Health.

Free Mickel Therapy Orientation Series

Free Introduction to Mickel Therapy

A free 4 part video series explaining the real cause of physical symptoms of chronic pain and fatigue.


Free Introduciton to Mickel Therapy video series

How to recover from symptoms of Chronic Pain and Fatigue without medication or supplements

An indepth online self-paced program teaching you how to clear symptoms of chronic pain and fatigue without medication or supplements.


Do you know what your health beliefs are?
Do you know how your unconscious beliefs around health affect your wellbeing and choice of therapy?
Are your beliefs up to date and serving you?

Discover your health beliefs in this free e-report... complimentary for a short time only.
The Kiwi Health Detective is now on ITunes!

Tune in for weekly podcasts, tips and tricks on how to look after your health!

Listen to Kim's podcasts from her Kiwi Health Detective Podcast page or subscribe to the Kiwi Health Detective Show directly on ITunes.

Rest, Relax, Rejuvinate and Revitalize in style!

Do you fancy lying on a beach or by the pool in paradise whilst making a positive impact on your health and wellbeing?
Hello and welcome to the future of healthcare... here now!

My name is Kim Knight and I work as a health and personal development trainer and coach.

Whether you are an individual looking to improve your health and wellbeing...
or a business seeking the best healthcare solutions for your staff... I can help.

Browse through the site and feel free to contact me for an obligation-free chat!
Kim has recently been published in an inspirational book along with 364 other Contributors from 15 countries worldwide. Her article is about how to master health and life, in particular at an emotional level.

'The Inspiration Bible' is a heartfelt project devoted to uplifting humanity. From teenagers who are struggling to find themselves to adults who are challenged and the elderly who are giving up, the Inspiration Bible aims to be the much-needed beacon of hope to help people overcome their adversities and live a magnificent life.

For every copy of the book purchased, a second copy is given away for FREE to someone in need of inspiration. To order and more Info
Business Services

Whether it's individual coaching for employees,
small focus groups or larger trainings, I specialize in
Illness prevention or recovery, stress eradication,
health maintenance, emotional intelligence and more.

Individual Coaching

If you are looking for help with chronic health issues,
personal transformation, stress and anxiety, or just want to change old, outdated habits, I have the best toolbox of techniques available for transforming health and wellbeing.
How stress and negative e-motions lead to 'dis-ease'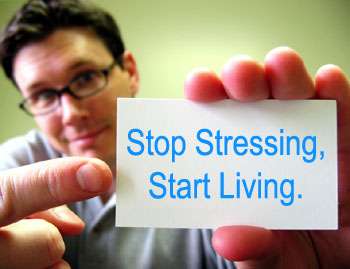 "The core of every symptom, stress and disease are emotions, memories and traumatic perceptions buried in our subconscious mind" Dr Darren Weissman
According to Harvard University, over 80% of illness is attributable to stress. And according to world experts in the cause of physical illness, most, if not all, chronic pain and fatigue have emotional and mental factors at their root.
This is the field that I have been specializing in now for over 25 years.
'E-Motion - the Movie' explains in detail how emotions and stress create dis-ease. Watch the trailer now. Find out more or click on the banner below
Yekra Player
Yekra is a revolutionary new distribution network for feature films.
Imagine a world where the trapped emotions, fears, anxieties and unprocessed life experiences we hold in our bodies are the source of everything that ails us. That's the world we live in. Now imagine a world where everyone is manifesting from their heart the perfect creation that's inside each of us. Imagine a world where abundance, inner peace, longevity and loving relationships abound. Imagine emotion experts from around the world sharing their wisdom and negative emotion clearing techniques to light a new pathway for humanity. Imagine we are sacred, spiritual beings here for a much larger reason, serving a much higher purpose, a divine purpose. That's where we're going…
"It is now time to redefine a form of medicine based on the new scientific model of understanding of the universe according to quantum physics — a creative integrative medicine. Doing so will be the key to solving the current health-care crisis, and will lead to a new vision of integrative health care based not on disease but on the full potential of the individual". Dr. Paul Drouin
Specialist Training in mind-body therapies
I can help you overcome your pain, fatigue, stress, uncomfortable emotions and symptoms using several cutting-edge mind-body techniques, all of which help you to understand the role your emotions and beliefs are playing in your illness and clear the root cause of your problems.
Mickel Therapy
mBIT Multiple Brain Integration Technique
Moativational Medicine
The Emotion Code
ACE Advanced Clearing Energetics
Qigong and Qi Therapy
Taoist Meditation
Read more about these revolutionary techniques here.
| | | | |
| --- | --- | --- | --- |
| | | | |
| Nominee Women of Influence Awards 2014 | Finalist New Zealand Woman of the Year 2011 | Semi-Finalist Waitemata Health Excellence Award 2012 | Nominee Best Kept Secret 2012 |
Sign up for the Art of Health newsletter


Stay connected and be kept up to date:
Here's how to keep up to date with my free videos, online webinars and trainings:
Tip: I post most frequently on Facebook and Youtube, and send a monthy enewsletter.
| | | | | | | | | |
| --- | --- | --- | --- | --- | --- | --- | --- | --- |
| | | | | | | | | |