Becoming the master of your wellbeing is THE ART OF HEALTH
Main Menu: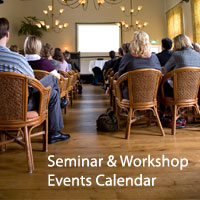 Specialist Treatments
Groundbreaking Services
The Art of Health offers cutting edge information and strategies for understanding the workings of the human mind and body. Consultations, Seminars, Online Teleseminars, Free Advice and Inspiration helping you to reunite body, mind and spirit...

Mickel Therapy
Mickel Therapy is a specialist talking therapy designed to identify the cause of chronic conditions such as anxiety, insomnia, chronic fatigue, adrenal exhaustion, fibromyalgia, stress and depression. Plus it gives you the tools to heal...

Qi Gong and Meditation
Qi Gong and meditation calm the mind, relax the body, increase flexibility, improve focus, prevent and heal illness. The gentle exercises are simple, effective and easy to learn...

Newsletter Sign Up
Keep up to date with Art of Health events
Contact Art of Health:
021 410 633 / 09 833 6553
info "at" artofhealth.co.nz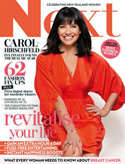 Nominee Woman of the Year 2011
by NEXT Magazine for innovations
and contribution in health and science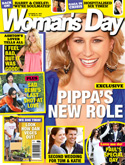 Qi Gong makes it to the mainsteam
in Womans Day Magazine



Which natural therapy? Helping you choose what's right for you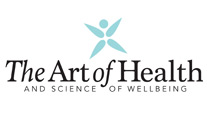 'Nothing outside you can ever give you what you're looking for"
Byron Katie, Teacher
Which natural therapy is right ?
If you are new to the natural therapy arena, it can be very confusing knowing what different therapies are available, what conditions they can help with, and which will be the right one for you. This is where the Art of Health can help.
Kim has personally tried and tested over 150 different natural health therapies and has a very deep understanding of what they are about and how they can assist in healing.
Health navigator sessions
During a health navigator session we:
Look at your current health situation to understand where you are now and how you got here
Take a detailed case history to ascertain underlying patterns and potential causes of illness
Look at what end-results you are seeking from natural therapies
Look at what therapies you have already tried, what has helped, what you like or dislike
Describe any recommended therapies so you get a feel for what they involve
Point you in the right direction to finding any suggested therapies **
Recommend approved therapists
Therapy recommendations may include therapies on offer at Art of Health or other practitioners. The overriding factor will be what is right for you.
List of therapies personally experienced by Kim
** This may include giving you specific practitioner's details or giving you details where you may find more information on those therapies.
A message from Kim
"Over 20 years ago I knew nothing about natural healing. All I knew was the doctor, specialists and hospitals.
Then one day I hurt my back while cleaning windows. I knew the doctor could not help, apart from prescribe painkillers, but I simply did not know where to go or what to try. Three months later it was no better and I had got to the point of not being able to put my socks on. By that time I knew I had to do something.
Somehow or other I found out about an osteopath and went to see him. He was appalled I had left it so long as my body had started to compensate for the injury. The good news was I had found my way to a new world of healing opportunities'.
Since then I have tried over 140 different therapies. And I know that there are many people who, like me 20 years ago, are looking for answers but don't know what the options are or where to find them.
So, if you are seeking new solutions and would like some guidance on (a) what therapies are in existence and (b) how to find a therapist, a health navigator session will do just that.