Becoming the master of your wellbeing is THE ART OF HEALTH
Main Menu: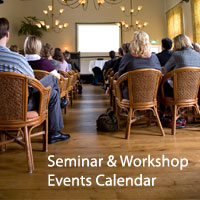 Specialist Treatments
Groundbreaking Services
The Art of Health offers cutting edge information and strategies for understanding the workings of the human mind and body. Consultations, Seminars, Online Teleseminars, Free Advice and Inspiration helping you to reunite body, mind and spirit...

Mickel Therapy
Mickel Therapy is a specialist talking therapy designed to identify the cause of chronic conditions such as anxiety, insomnia, chronic fatigue, adrenal exhaustion, fibromyalgia, stress and depression. Plus it gives you the tools to heal...

Qi Gong and Meditation
Qi Gong and meditation calm the mind, relax the body, increase flexibility, improve focus, prevent and heal illness. The gentle exercises are simple, effective and easy to learn...

Newsletter Sign Up
Keep up to date with Art of Health events
Contact Art of Health:
021 410 633 / 09 833 6553
info "at" artofhealth.co.nz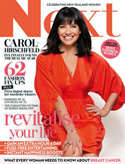 Nominee Woman of the Year 2011
by NEXT Magazine for innovations
and contribution in health and science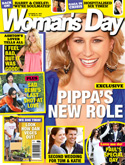 Qi Gong makes it to the mainsteam
in Womans Day Magazine



Life Energy Designs p.e.bal EMF Radiation Protection Device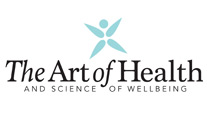 "Matter is compressed energy,
information is patterns of energy"
Edgar Mitchel phd
EMF Radiation Protection Devices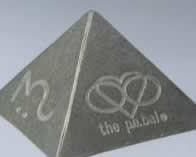 The p.e.bal EMF radiation protection device
NZ$ 149 + p&p
The p.e.bal (pyramid energy balancer) is an effective EMF (Electro Magnetic Fields) or EMR (Electro Magnetic Radiation) and geopathic stress protector. It uses no batteries, no moving parts and requires no maintenance.
The p.e.bal generates a protective energy field of over an 18 metre radius, negating the harmful effects of EMF radiation and geopathic stress, including Wifi and cellphone radiation.
The p.e.bal stands at 4cm (1.6") tall and is hand-crafted in pewter. The engravings on the four sides indicate its purpose and intent, standing for protection, infinite love, healing and the breath (or life force).
The p.e.bal is packaged in a hand woven trinket box not only to protect the p.e.bal but also the environment from more land fill, and are hand woven in Indonesia under a "fair trade agreement".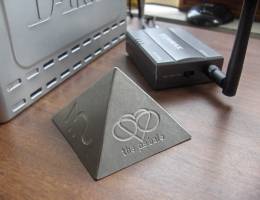 Why do we need to protect ourselves from EMF radiation?
Quantum physics has proven that we are ordered energetic systems and that anything which throws our energy systems into chaos can cause pain, suffering and illness. Both the earth and our human bodies are electro-magnetic systems, in fact so is the whole solar system.
Any form of disturbed energy whether it be from EMF/EMR (Electromagenetic field/Electro-magnetic radiation), Geopathic stress, energetic residue or our own or other peoples negative emotions is potentially harmful. The p.e.bal deals effectively with these forms of disturbed electro-magnetic energy.
To order email info "at" artofhealth.co.nz and you will be sent ordering instructions, including online banking payment or credit card options.
Want to know more about how geopathic stress and WiFi devices can affect health?
Disclaimer:
Information and statements made on this website and all our associated literature are for educational purposes only and are not intended to diagnose, treat, cure or prevent any disease. The Art of Health does not dispense medical advice, prescribe restricted medicines or diagnose disease. If you have a medical condition, we recommend that you consult your physician of choice. This Web site contains links to Web sites operated by other parties. Such links are provided for your convenience and reference only. We are not responsible for the content or products of any linked site or any link contained in a linked site.