Becoming the master of your wellbeing is THE ART OF HEALTH
Main Menu: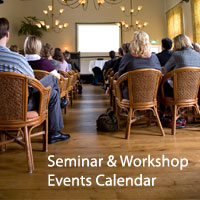 Specialist Treatments
Groundbreaking Services
The Art of Health offers cutting edge information and strategies for understanding the workings of the human mind and body. Consultations, Seminars, Online Teleseminars, Free Advice and Inspiration helping you to reunite body, mind and spirit...

Mickel Therapy
Mickel Therapy is a specialist talking therapy designed to identify the cause of chronic conditions such as anxiety, insomnia, chronic fatigue, adrenal exhaustion, fibromyalgia, stress and depression. Plus it gives you the tools to heal...

Qi Gong and Meditation
Qi Gong and meditation calm the mind, relax the body, increase flexibility, improve focus, prevent and heal illness. The gentle exercises are simple, effective and easy to learn...

Newsletter Sign Up
Keep up to date with Art of Health events
Contact Art of Health:
021 410 633 / 09 833 6553
info "at" artofhealth.co.nz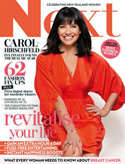 Nominee Woman of the Year 2011
by NEXT Magazine for innovations
and contribution in health and science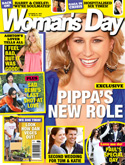 Qi Gong makes it to the mainsteam
in Womans Day Magazine



7 laws for a clear mind and healthy body - ebook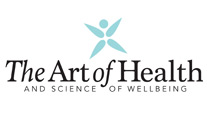 "Our greatest glory is not in never falling,
but in rising every time we fall"
Confucious
Enter your details below to receive a complementary copy of Kim's Ebook '7 laws for a clear mind and healthy body - what no-one told you about stress.... until now'.
"This is an excellent resource; well-written, clear and simple with easy to understand concepts and principles. Very clearly laid out and easy to follow with just enough information to be useful, not too much to overwhelm (especially if you are stressed!) and useful self-help tools".
Peta Joyce, Counsellor and Holistic Pulsing therapist
In this book you will discover:



What stress really is and its effect on your body
The 2 core types of stress triggers
Key signs and symptoms of stress which you need to look out for
Why even a little bit of stress may not be good after all
12 concepts to remember to help manage your stress levels
7 natural laws which if you follow them will guide you to a life of calm and relaxation
Self-paced questionnaires to determine your stress triggers and levels
And heaps more!
BOOK EXCERPT:
DEFINITION OF STRESS

Many people, when asked to define stress, will say their 'job' or their 'relationship' is stressful. In other words, they usually label a situation or a person as 'stressful', and this then becomes the cause of their problem.
When we designate an outside event or person as the root of our problem, this puts us into a powerless position with little possibility for change.

The truth is, stress is always an internal response to either an internal or external stimulus (stressor). Once we understand that stress is an internal response, we give ourselves the power and ability to change both cause and effect....
BEHAVIOURAL SIGNS OF STRESS

When we are stressed, we will unconsciously perpetuate behaviours which keep us stressed, even though we would really like to feel relaxed. We also have habitual stress responses to certain situations, which are also indicative of low adrenal function. Read through the list below (which is by no means exhaustive) and see which of these apply to you.
| | |
| --- | --- |
| Behavioural signs of stress | Habitual responses |
| eating too much or not enough, craving sugar, especially in the afternoon and after dinner | getting impatient when driving, especially in traffic jams, on the motorway or at traffic lights |
| feeling rushed and a continual sense of not enough time | saying you haven't got time to talk to people when they phone or come to talk to you |
| increased alcohol, nicotine, caffeine or drug consumption | Feeling angry with people when you don't immediately get what you want |
| sleeping too much or not enough | Snapping at people for little or no reason |
| social withdrawal, procrastination or neglect of responsibilities | feeling impatient on the phone especially if you are on hold etc |
| not enough time to do simple chores | |
| nervous habits such as pacing about, shaking leg or nail-biting | |
| Unable to switch the mind off from work, addicted to work, hard to unwind | |
| nervous talking, uncomfortable with silence | |

Take the self-paced questionnaires in this book to determine your stress levels and stress triggers...