Order your copy of the Chronic Illness Recovery Audio Series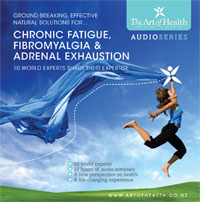 What you receive...
Hard Copy MP3 CD of over 21 hours of audio talks
This option comprises a hard copy CD of all 21 hours / 12 seminars which you put on your computer, and from there you can put them onto your mobile digital device (iPod, iPad etc). The CD will be mailed to you as soon as your order is received.
Price
Hard copy CD - NZD $197 plus shipping (currency converter)
Shipping within New Zealand: NZD $15 (currency converter)
Shipping to USA / Europe: NZD $25 (currency converter)
Note: if for any reason shipping is more than this, you will be notified and charged accordingly.
Payment
Payment is accepted by NZ online banking or credit card (3.5% surcharge for credit cards).
To Order
Please send an email to info 'at' artofhealth.co.nz giving your:
full name
phone (landline)
address (remember to include country)

and you will be emailed payment instructions.
Terms and Conditions
Please note any offers made during the original recordings are no longer valid
No refunds once purchased (just like any CD!)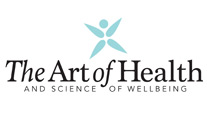 DISCLAIMER:
The information presented in this audio series is not intended to be used to diagnose, treat, cure, or prevent any disease or psychological disorder. It is not a substitute for medical treatment.

Any stories or testimonials presented do not constitute a warranty, guarantee, or prediction regarding the outcome of an individual using the techniques offered for any particular issue. The Art of Health encourages you to make your own health care decisions based upon your research and in partnership with a qualified health care professional
The information contained on this website is educational in nature and is provided only as general information. While all materials and links to other resources are posted in good faith, the accuracy, validity, effectiveness, completeness, or usefulness of any information herein, as with any publication, cannot be guaranteed.
The Art of Health accepts no responsibility or liability whatsoever for the use or misuse of the information contained on this website, including, but not limited to, demonstrations, training, and related activities. We strongly advise that you seek professional advice as appropriate before making any health decision.