Becoming the master of your wellbeing is THE ART OF HEALTH
Main Menu: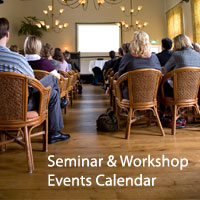 Specialist Treatments
Groundbreaking Services
The Art of Health offers cutting edge information and strategies for understanding the workings of the human mind and body. Consultations, Seminars, Online Teleseminars, Free Advice and Inspiration helping you to reunite body, mind and spirit...

Mickel Therapy
Mickel Therapy is a specialist talking therapy designed to identify the cause of chronic conditions such as anxiety, insomnia, chronic fatigue, adrenal exhaustion, fibromyalgia, stress and depression. Plus it gives you the tools to heal...

Qi Gong and Meditation
Qi Gong and meditation calm the mind, relax the body, increase flexibility, improve focus, prevent and heal illness. The gentle exercises are simple, effective and easy to learn...

Newsletter Sign Up
Keep up to date with Art of Health events
Contact Art of Health:
021 410 633 / 09 833 6553
info "at" artofhealth.co.nz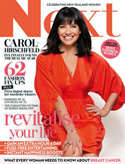 Nominee Woman of the Year 2011
by NEXT Magazine for innovations
and contribution in health and science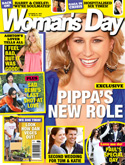 Qi Gong makes it to the mainsteam
in Womans Day Magazine



Art of Health Medical Events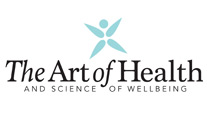 "Everything we fear in the world and want to change can be transformed through happiness, the simplest desire we have, and also the most profound."
Deepak Chopra
UPCOMING EVENTS
Qigong at the AIMA Conference Australia - Gold Coast
October 2013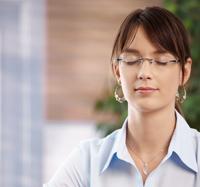 Kim will be a morning presenter at the 19th annual AIMA (Australian Integrated Medical Association) conference on the Gold Coast in October 2013. She will teach morning QIGONG exercises during the conference. For more details see https://www.aima.net.au/
Mickel Therapy for CFS and Fibromyalgia - Presentation at the AIMA Network August 2013 - Auckland
27 August 2013

Kim will be presenting on how Mickel Therapy is used with CFS and Fibromyalgia at the monthly AIMA networking event. For more details see https://www.aima.net.au/aima-new-zealand/
PAST EVENTS
Overcoming mental illness
Talk at the Regional Consumer Network, Auckland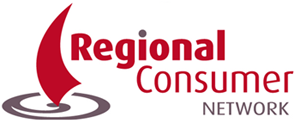 Thursday 19 April 2012 10-11am
Kim will share what she learnt about managing and overcoming anxiety, stress and depression at the RCN monthly event.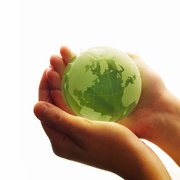 HOLISTIC CANCER RETREAT
Understanding the role of symptoms in illness
December 2011 Auckland
Kim will be giving a presentation entitled 'Understanding the role of symptoms in illness'
at New Zealand's first ever Holistic Cancer Retreat®.
This retreat will be a unique experience looking at Cancer and its life lessons in a completely different Holistic Integrated way: blending the best of Natural Medicine, Natural Therapies,Diet, Nutrition, Mind-Body Medicine,Traditional Chinese Medicine& Ayurvedic Medicine
In the retreat organizer David Holden's words "It is now time for Holistic Cancer Support to come out of the closet and stand up and be counted".
For full details contact David Holden, Convenor, Holistic Cancer Retreat® 2011
Ph: Auckland 09 488 0208 www.davidholden.co.nz
See flyer pages below:

THE ROLE OF EMOTIONS IN LUPUS AND GOUT
Why and how unresolved feelings may contribute to the conditions of Gout and Lupus
August 2011 Auckland
New Zealand Rheumatology Conference
PURPOSE
A proposal was accepted by the NZRA but was changed at the last minute and this seminar was not presented.

FIBROMYALGIA - GETTING TO THE CAUSE
Saturday 26 February 2011
Kelston Community Centre, Auckland
Address: Cnr Great North Road and Awaroa Road, Glendene

Kim will be one of 4 presenters on the topic of fibromyalgia.
During this presentation she will talk about:
the role of emotions in disease
the role of frustration and anger in the symptoms of fibromyalgia
how the body communicates its needs via symptoms of pain
how to start interpreting symptoms in order to reduce pain
Please note that Kim will be one of four speakers at the seminar:
Dr Mike Corkill, Rheumatologist
Angela Lowe, Pharmacist
Donna Leader, Patient
Kim Knight, Selfcare Health Educator

STRESS - THE SILENT KILLER
September 2010 AUCKLAND
at the Natural Health Conference and Expo
Venue: Aotea Centre, Auckland

Stress and anxiety are highly misunderstood and under-diagnosed psychosomatic states, and much of what will be said in this seminar may challenge your current concepts around 'a certain amount of stress is good'. When our body is in a state of stress it has gone into the 'fight or flight' (sympathetic) nervous response. For some people this may be necessary when in a real emergency. However, in normal everyday living (and, with training, even during emergency), our body is designed to live in the parasympathetic nervous response. In layman's terms this means the mind is calm and the body is relaxed. Only then can normal bodily functions such as digestion, elimination, hormone communication, clear thinking and very importantly, healing, take place.

Over time many people progressively come to function in a constant state of stress or 'red alert', which we could say has become an unconscious state of being. The detrimental effects of this are astounding, with some research studies saying as far as 90% of all health problems are stress related. In this seminar we will explore:
• why stress is at the root of so much disease and why it is critical to reduce and eradicate it from our lives
• how reducing stress surprisingly increases, rather than decreases, productivity
• how to spot the tell-tale signs of stress and interpret the messages the body is really sending us via symptoms of stress and tension
• simple techniques to bring our body-mind back into a place of peace and harmony so that with practice we can come to live permanently from this state...and reap the every day and long-term mental, emotional and physical benefits of doing so.
Details and registration: www.naturalhealthconference.co.nz

THE ROLE OF UNRESOLVED FRUSTRATION IN FIBROMYALGIA
Why and how unresolved feelings of frustration, anger and resentment build up to intense muscle pain in the body
August 2010 6-8.30pm CHRISTCHURCH
New Zealand Rheumatology Conference
PURPOSE
To show how the trapped emotions of frustration, anger and resentment manifest as physical symptoms and pain in the body.
METHODS
By reminding ourselves of the following:
According to quantum physics, all matter as we know it is made up of vibrations of energy, and since the human body is matter, this must be true for it too.
Waves of emotional energy pass into the cells of the physical body, transiently altering their vibration, and consequently their physiological function. This effectively starts to rewire the cells into a state of 'dis-ease'.
Primary or core emotions arise spontaneously, without any thought, as waves of energy that flow directly into our physical cells and immediately alter their physiological function.
The body-mind is one cohesive unit and unresolved emotional energy will build up to manifest as symptoms if that emotional energy is not dealt with.
RESULTS
Understanding that:
Symptoms are necessary and intelligent communication from the body's intelligence system communicating its needs to the person.
If we can interpret the message beneath the symptoms AND take the appropriate action needed by the body, symptoms can be reduced and eliminated

When we understand and are aware of our emotional state, and can interpret and fulfil our body's needs, we can reduce the state of 'dis-ease' or symptoms in the body.
Venue: Millenium Hotel, Christchurch

THE ROLE OF THE MIND (SHEN) OVER THE BODY (JING & QI)
Annual Acupuncture Association Conference, Wellington
Sunday 27 June 2010 Wellington
Topic: Shen is the master of Qi: transforming Ming (the body) with Xing (consciousness)

MICKEL THERAPY FOR FIBROMYALGIA
Presentation to Rheumatologists at Greenlane Hospital, Auckland
Monday 31 May 2010 AUCKLAND
Topic: The use of Mickel Therapy in helping clients heal from Fibromyalgia

UNDERSTANDING DEPRESSION
Presentation to clients at Pathways
Understanding the deeper meaning of mental illness
Monday 8 March 2010 PATHWAYS

Presenaton to Pathways, specialist care for people with mental illness.