Becoming the master of your wellbeing is THE ART OF HEALTH
Main Menu: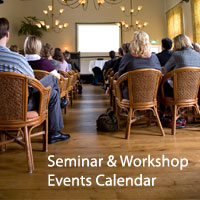 Specialist Treatments
Groundbreaking Services
The Art of Health offers cutting edge information and strategies for understanding the workings of the human mind and body. Consultations, Seminars, Online Teleseminars, Free Advice and Inspiration helping you to reunite body, mind and spirit...

Mickel Therapy
Mickel Therapy is a specialist talking therapy designed to identify the cause of chronic conditions such as anxiety, insomnia, chronic fatigue, adrenal exhaustion, fibromyalgia, stress and depression. Plus it gives you the tools to heal...

Qi Gong and Meditation
Qi Gong and meditation calm the mind, relax the body, increase flexibility, improve focus, prevent and heal illness. The gentle exercises are simple, effective and easy to learn...

Newsletter Sign Up
Keep up to date with Art of Health events
Contact Art of Health:
021 410 633 / 09 833 6553
info "at" artofhealth.co.nz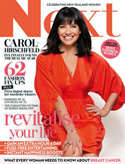 Nominee Woman of the Year 2011
by NEXT Magazine for innovations
and contribution in health and science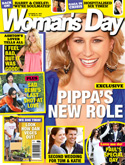 Qi Gong makes it to the mainsteam
in Womans Day Magazine



The Art of Health philosophy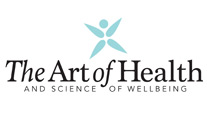 "This is the great error of our day, that physicians separate the soul from the body. The cure should not be attempted without the treatment of the whole, and no attempt should be made to cure the body without the soul".
Plato 427 -347 BC
Art of Health Mission and Vision
Vision
To see people live from their natural state of good health and happiness
Mission
To give people the informatio, tools and strategies to become the master of their mental, emotional and physical wellbeing
The Art of Health approach
At the Art of we believe that the body is ultimately a self-healing mechanism and that our natural state is good health and happiness. Taking this as a basic premise, it goes without saying that if we are not experiencing good health or happiness in our life, then we must have gone off track.
Using a car as an analogy, whilst most of us know it's wise to look after our vehicle and tend to the warning signals it gives us before major trouble sets in, it is interesting how we can give our cars more attention than ourselves.
The Art of Health philosophy is to bring conscious attention back to ourselves, which includes our mental, emotional, physical and spiritual wellbeing, becoming aware of any life-depleting patterns or unresolved issues which may be contributing to ill-health or unhappiness.
Core health concepts
The following are some of the key concepts of our health programs:
A human is made of up four core aspects: mental, emotional, physical and spiritual
All four aspects must be addressed in health maintenance and healing
Whatever happens on any one of these four levels will affect every other level
Also:
The body is a self-healing mechanism designed to be healthy
Our natural state of mind is to be positive and happy
Illness is the absence of health and an unnatural state
Often what is natural (health) has become unnatural
What is unnatural (disease) has become natural and accepted in our society
A preventative approach to healthcare is the natural way to go
If we do become ill, it is possible to decipher what the symptoms are trying to tell us and heal without medication because....the body is a self-healing mechanism
Preventative healthcare
A truly preventative approach to healthcare:
The Art of Health takes a preventative approach to illness by:
Teaching people how to spot signs of dis-ease before it becomes disease
Giving people tools, exercises and strategies for maintaining wellness and preventing illness
Did you know, for example, that in ancient China you only paid your doctor when you were well? You paid him/her to keep you well, and if you became ill, you did not have to pay!
Much of Kim's work is influenced by ancient Chinese wisdom and Qi Gong, brought into the 21st century and adapted for modern use.
Healing chronic illness
Rather than symptoms being a problem, we see them as part of the solution:
In cases when the body does manifest symptoms, it is possible to heal without medication
Symptoms are intelligent and useful communication from the body to the head
In order to interpret symptoms we must learn to use our innate body intelligence
The meaning and message behind symptoms can be interpreted and you can be taught to interpret your symptoms
Once the message and lesson behind the symptoms are identified, and the appropriate course-correction is taken, the body can start to self-heal
What makes our services unique?
At the Art of Health we understand that good health is the result of far more than only good food and exercise. We take a holistic approach which takes into account the mental and emotional wellbeing of clients at a very profound level...
Read more about the Art of Health unique point of difference