Becoming the master of your wellbeing is THE ART OF HEALTH
Main Menu: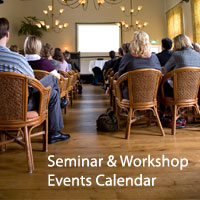 Specialist Treatments
Groundbreaking Services
The Art of Health offers cutting edge information and strategies for understanding the workings of the human mind and body. Consultations, Seminars, Online Teleseminars, Free Advice and Inspiration helping you to reunite body, mind and spirit...

Mickel Therapy
Mickel Therapy is a specialist talking therapy designed to identify the cause of chronic conditions such as anxiety, insomnia, chronic fatigue, adrenal exhaustion, fibromyalgia, stress and depression. Plus it gives you the tools to heal...

Qi Gong and Meditation
Qi Gong and meditation calm the mind, relax the body, increase flexibility, improve focus, prevent and heal illness. The gentle exercises are simple, effective and easy to learn...

Newsletter Sign Up
Keep up to date with Art of Health events
Contact Art of Health:
021 410 633 / 09 833 6553
info "at" artofhealth.co.nz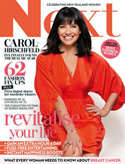 Nominee Woman of the Year 2011
by NEXT Magazine for innovations
and contribution in health and science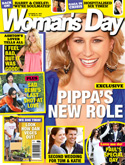 Qi Gong makes it to the mainsteam
in Womans Day Magazine



What people say about Art of Health programs, seminars and presentations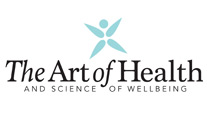 "Not only did I make a full recovery from chronic fatigue, I also learnt how to use certain tools that allowed me to take deal positively with the stresses of life as they arose, rather than carrying them around and getting upset"
Client comment from one month
chronic fatigue recovery program
"You have helped to change my whole life"
The comments below were received 6 months after a 6 week program:
"I have wanted to write to you for a while now and say to you that I am 100% healthy and have not even had a cold since our last session!! Isn't that amazing.
People ask me if I think I actually had chronic fatigue as they don't believe that I could have actually had it and recovered completely in such a short period!!

Thank you so much, please know that you have helped to change my whole life".
MH, South Island
Teleseminar Webinar Feedback
"I'd like to say that this is probably the best, most amazing event I have been to in a long time...
...I'd like to thank all the speakers who have provided the most valuable information and Kim Knight for having the amazing vision to organize this great event..." Beatriz, Spain
Feedback from the 2012 Emotional Intelligence TeleSummit
Read testimonials from the EQ Summit here
"Can I just say that this teleseminar is just so wonderful Kim. You are such an inspiration, and your words will give so much hope to others who find themselves on long journeys, especially from CFS/ME. Thankyou. For those of us that feel a bit stuck, it will give us so many new ideas to follow." Carole, UK
Feedback from the Chronic Fatigue, Fibromyalgia and Chronic Illness TeleSummit
Read testimonials from the Chronic Fatigue, Fibromyalgia Summit here
"You certainly gave us food for thought"
Hi Kim,
'Thanks so much for being a fantastic opening speaker, you certainly gave us food for thought and gave a good learning tool, for those who attended, to walk away with and use'.
Sally Connell, Her Business Networks, July 2010
'One of THE most knowledgeable practitioners I've met'
"Kim is a passionate health practitioner and probably one of THE most knowledgeable I've met in the areas of both understanding and working with chronic health issues. Combine these attributes with her willingness and ability to clearly define and then dig into core reasons as to why chronic health issues exist provides unique outcomes and lasting changes for those Kim works with."
Anthony Turner, Founder, Transform Your Business