Becoming the master of your wellbeing is THE ART OF HEALTH
Main Menu: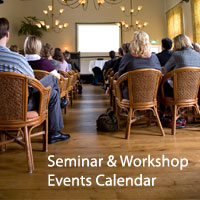 Specialist Treatments
Groundbreaking Services
The Art of Health offers cutting edge information and strategies for understanding the workings of the human mind and body. Consultations, Seminars, Online Teleseminars, Free Advice and Inspiration helping you to reunite body, mind and spirit...

Mickel Therapy
Mickel Therapy is a specialist talking therapy designed to identify the cause of chronic conditions such as anxiety, insomnia, chronic fatigue, adrenal exhaustion, fibromyalgia, stress and depression. Plus it gives you the tools to heal...

Qi Gong and Meditation
Qi Gong and meditation calm the mind, relax the body, increase flexibility, improve focus, prevent and heal illness. The gentle exercises are simple, effective and easy to learn...

Newsletter Sign Up
Keep up to date with Art of Health events
Contact Art of Health:
021 410 633 / 09 833 6553
info "at" artofhealth.co.nz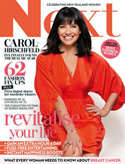 Nominee Woman of the Year 2011
by NEXT Magazine for innovations
and contribution in health and science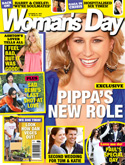 Qi Gong makes it to the mainsteam
in Womans Day Magazine



About Kim Knight - Health and Wellness Consultant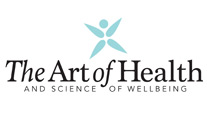 "Health coaches should be a part of every public clinic, medical office and hospital wellness center and should be reimbursed by insurance companies & corporate wellness programs"
Dr Mehmet Oz, Larry King Live
Kim Knight - Health Coach
The Art of Health was founded by Kim Knight and is the result of over twenty years of personal investigation into the true meaning of health.

After many years of illness, including chronic fatigue, burnout, back problems, anxiety, depression and more, Kim finally came to understand what she now knows are the 'laws of health'.

If we want to be healthy, we must follow these laws, and this is what the Art of Health teaches.

Kim helps people:
recover from illness by understanding and resolving the underlying mental / emotional components of illness which are driving physical symptoms and chronic illnesses


avoid illness by understanding and following the 'laws of health' - ie, by following a balanced and healthy lifestyle which keeps the body relaxed, de-stressed and healthy


train their emotional intelligence in order to listen to and follow intuition, reduce stress and avoid illness
She teaches how:
our natural state is good health and happiness
our body is a self-healing mechanism and
sickness is merely the absence of health
If you want to know how to master your wellbeing, Kim can show you how.
Kim's specialities
Individually, Kim works either in the clinic, by phone or at your workplace, speciailzing in helping people recover without medication or supplements from:
stress and anxiety
stress-related health conditions
insomnia
burnout and workaholism
chronic fatigue and adrenal exhaustion
fibromyalgia, joint and muscle pain
irritable bowel and food intolerances
allergies, asthma and skin problems
emotional trauma and abuse
and much more
In a group work environment Kim specializes in:
relaxation techniques
training the mind to be calm and focused
stress, anxiety and resilience training
emotional intelligence training
work-life balance
coping with and recovery from illness
insomnia and sleep-related disorders
burnout and workaholism
and much more
Kim's Background
Kim's journey to become a health coach began over twenty years ago with her own attempts to heal from a number of common conditions including depression, anxiety, allergies and chronic back pain. Initially this involved seeing many health specialists, counsellors and doctors, which was the start of a long investigation to find the causes of these conditions.
After several years, despite visiting numerous doctors, osteopaths and specialists, her health declined further and she was diagnosed with chronic fatigue and burnout, forcing her to leave work unexpectedly. Over the next 5 years she tried over 140 different natural health modalities in an effort to find the cause of the debilitating tiredness, even training in several modalities along the way as part of her self-healing program. Unknowingly, this was the start of her professional health training.
Prior to working as a health consultant, Kim worked in a number of industries including travel, tourism, IT, film, video and television production, sales and marketing, PR and advertising. This gives her a good understanding of the reality and pressures of modern-day life.
Innovations in health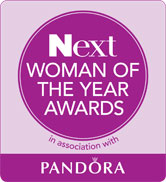 Kim is currently one of the finalists in the NEXT NZ Woman of the Year award for innovation in health and science. Read more about the NZ Woman of the Year award on the media page.
Kim's Professional Training
Kim has trained extensively in New Zealand and overseas since 1997 and is accredited in the following health modalities:
Accredited Mickel Therapy Counselling Practitioner, 2006
Accredited Universal Healing Tao Qi Gong and Meditation Instructor, 2007
Certificate in Foundational Moativational Medicine, 2010
Accredited Zhineng Qi Gong Instructor, 2010
Accredited Feng Shui Practitioner, 1997
Accredited AHA Energy Realignment Practitioner, 1997
Certified First Light Flower Essences Practitioner, 2005
Accredited Chi Nei Tsang Practitioner, 2006
Certified Massage Therapist, 2005
Certified Lomi Lomi Massage Therapist, 2005
Overview of therapies
Mickel Therapy Counselling (specialist healing therapy for identifying and healing from chronic fatigue, fibromyalgia, insomnia, stress, anxiety, depression, irritable bowel and more)
Moativational Medicine™ (specialist techniqes for revealing the causes of any illness)
Qi Gong (relaxation, illness prevention and self-healing techniques)
Feng Shui (the art of the energy of space and place)
Meditation (mind-calming and focusing techniques)
AHA Energy Realignment (healing the subtle layers of the body-mind)
Flower Essences (vibrational remedies for healing mind-body-emotions)
Chi Nei Tsang (abdominal healing massage)
Overall Kim has completed over 10,000 hours of professional training and development in the healing arts, plus many more hours of personal practice and working with clients. Her training is always ongoing.
Since training and using many of these modalities with clients over a number of years, Kim now works primarily as a health and personal development coach either one-on-one or in groups, both for individuals and businesses. She has synthesized her learning and expertise into a number of cutting-edge 'Art of Health' services and programs.
Professional Memberships
Kim is currently a member of the following professional associations:
New Zealand Chamber of Commerce
HRINZ - Human Resources Institute of New Zealand
The New Zealand Rheumatology Association
The New Zealand Association of Positive Psychology
The Charter of Natural Therapy practitioners
SNTR - The Society of Natural Therapists and Researchers
The New Zealand Chi Kung and Traditional Chinese Medicine Association
CHNC - The Complementary Natural Health Council (UK)
In the past she has also been a member of:
AIMA - The Australian Integrated Medical Association
FENZ - Flower Essence Society of New Zealand
AACMA - Acupuncture Association Australia
Video Introduction
The following video was recorded in 2010:
A personal message from Kim
"I have been studying and working with natural healing techniques since 1989 when I was diagnosed with depression.
In an attempt to find the real causes of my illness, I embarked on a journey of self-healing and self-discovery, travelling the globe to find answers. During this time I really began to understand the causes of illness and what I needed to do to heal.
Since 1989 I have tried many mainstream options (doctors, specialists, psychologists etc) as well as over 150 natural healing therapies. From this I have learnt much about the underlying cause of illness, and the laws of health and wellbeing.
I have now distilled the information and techniques into my own program of therapies and seminars under the banner of THE ART OF HEALTH AND SCIENCE OF WELLBEING. My passion is to give you the tools to look after your own health. I look forward to sharing these tools with you!"